Stern Grove Festival: San Francisco Symphony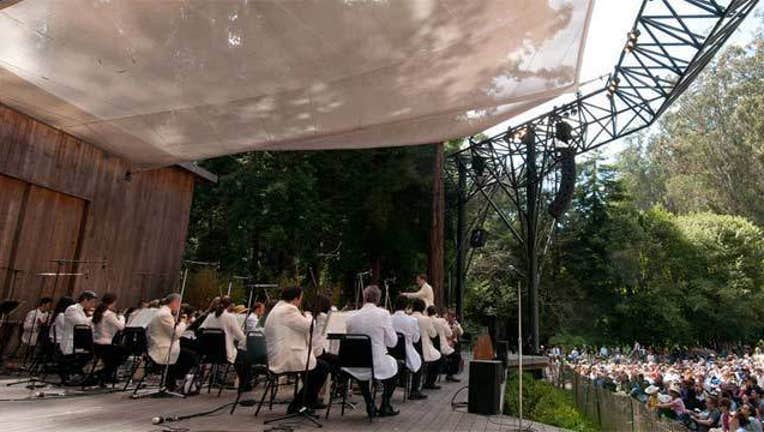 article
One of the most beloved summer traditions of San Francisco, the Stern Grove Festival has been presenting a diverse array of music and entertainment for free afternoon outdoor concerts every year since 1938. Now in its 78th year, the weekly Sunday concerts bring music and nature lovers out to the Avenues to enjoy music, picnicking and relaxation in the Grove's serene meadow surrounded by giant eucalyptus, redwood and fir trees. It's difficult to believe such an peaceful oasis exists so close to the bustling intersection of 19th and Sloat Avenues.

In addition to the weekly summer concerts, the Festival presents interactive community outreach programs for audiences of all ages at many of the shows with Kids Days, performances at the special KidStage and pre-concert Artist Talks also making up a major portion of the schedule. Savvy regular attendees know to arrive as early as 9 a.m. or 10 a.m. in the morning to stake out space close to the stage for concerts that start at 2 p.m. Weather in the avenues can be unpredictable, so it is recommended that you bring layers of clothing as well as sunscreen and plenty of water for the days that end up being more like the summer other parts of the Bay Area are accustomed to.

For the July 4th weekend, the Festival welcomes annual visitor the San Francisco Symphony with conductor Edwin Outwater and featured vocalist Shara Worden, the haunting voice behind indie-rock outfit My Brightest Diamond. The afternoon's program explores the connection between orchestral music and the beauty of nature. Worden will be performing songs from the My Brightest Diamond catalog arranged for orchestra as well as selections from composer Sarah Kirkland Snider Unremembered. 
A piece that premiered at the Ecstatic Music Festival in New York City in 2013, Unremembered  is a thirteen-part song cycle for seven voices, chamber orchestra and electronics that was inspired by poems and illustrations by writer and visual artist Nathaniel Bellows. The program also includes Korngold's The Adventures of Robin Hood Suite, Act II of Humperdinck's Hänsel und Gretel featuring soprano Julie Adams and mezzo-soprano Renée Rapier, and Dvorak's Symphony No. 8 in G major, Op. 88. For more information on the Stern Grove Festival, please visit the official Stern Grove website.

Stern Grove Festival: San Francisco Symphony
Sunday, July 5, 2 p.m. Free
Stern Grove