Stockton K-9 dies on duty after air conditioner in vehicle fails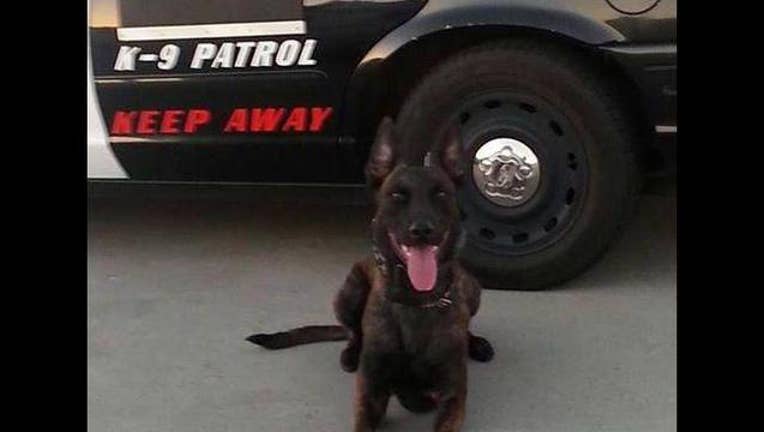 article
STOCKTON, Calif. (FOX 40) -- Stockton Police said that one of the department's K9's died at work on Tuesday after an air conditioner in a police vehicle failed.
In a post to Facebook, the Stockton Police Department said that K9 Nitro's handler noticed the dog was having some type of medical issue, likely due to the heat.
Nitro was rushed to a nearby vet's office where he died.
"We lost one of our family members tonight at the Stockton Police Department," Officer Joe Silva said.
Silva told FOX40 that two officers went to the 8600 block of Santa Paula Way in Stockton to arrest a suspect on numerous warrants.
Those officers deployed one police K9 to catch the suspect, who fled from the home on foot, leaving Nitro behind in a car. 
When Nitro's handler returned to the vehicle, he noticed the K9 was having sort sort of medical issue.
Police say the air conditioner in the K9 unit stopped working, resulting in the animal overheating.
Silva said K9 cars are equipped with multiple safety mechanisms such as an extra fan, heat sensors, and extra water.
They are still working to determine exactly what went wrong.
In January, Nitro was involved in an officer-involved shooting which he was hit by a suspect wielding a hammer.
He received a cut on his snout, but recovered quickly, and was back with his partner the next day.
The Stockton Police Department said it is mourning the loss of the dog.
"Nitro is considered part of our family, and once we lose a family member, it hurts the entire police force, it hurts the entire city and it's devastating right now for the handler. So our thoughts are really with the handler right now. He's one of our better handlers and well respected," Silva said.