Stoneman Douglas principal promises hugs for all 3,300 students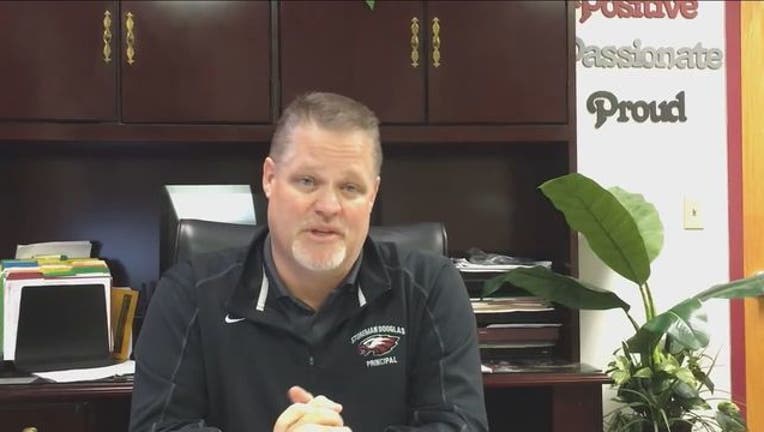 article
PARKLAND, Fla. (FOX 13) - The principal of the South Florida school where a gunman opened fire on Wednesday leaving 17 students and staff members dead - expressed his appreciation to the community and made a promise to his students in a video posted to Youtube.
Marjory Stoneman Douglas High School Principal Ty Thompson recorded the video message, thanking first responders and everyone who has supported the students and staff as they grieve and try to recover.
The principal also made a heartfelt promise: To give as many hugs as is necessary to every student and their families.
"Eagles, I promise you, I will hug each and every one of you as many times as you need," Principal Thompson said. "I will hold you as long as you need me to - for all 3,300 of you - and your families. And we will get through this together. "
He ended by reminding everyone of the Stoneman Douglas High motto: "Be positive, be passionate, and be proud to be an Eagle.  We are MSD strong."
19-year-old Nikolas Cruz - a former student at the school who was expelled - is facing 17 counts of premeditated murder.