Stormy, the baby bald eagle, returns to California nest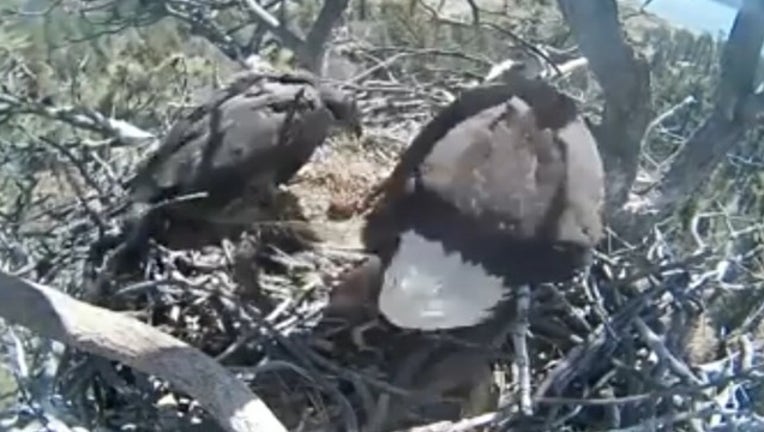 BIG BEAR LAKE, Calif. (AP) - A baby bald eagle who already has a social media following has learned to fly and returned to his nest nearly two weeks after falling out of it.
The San Bernardino National Forest posted a video of Stormy the eaglet's return home on Saturday near Big Bear Lake east of Los Angeles. The video shows Stormy fly back and quickly begin nuzzling one of his parents after what sounds like distressed or excited squawking.