Student arrested after bringing gun onto Santa Rosa high school campus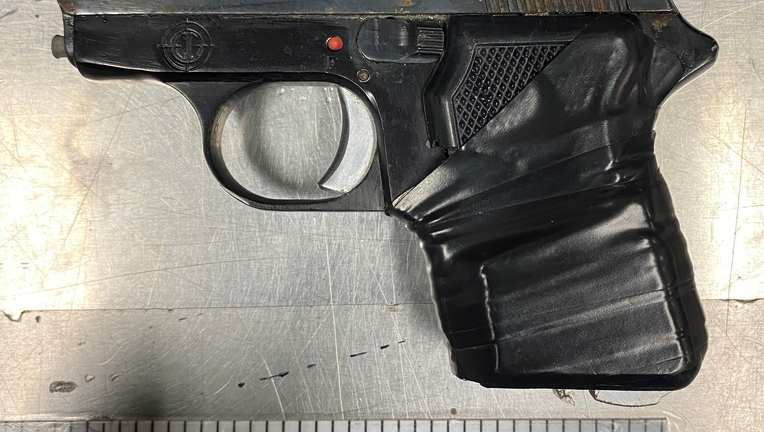 article
SANTA ROSA, Calif. - A 16-year-old was arrested Wednesday morning after allegedly bringing an unloaded handgun to his high school and obstructing police.
Santa Rosa police first became aware after school administrators called about a rumor of a Maria Carrillo High School student bringing a gun on campus around 10:45 a.m. Officials said officers brought the student to the administrative offices and was briefly spoken to before running out of the building and avoiding officers.
The student fled into a mobile home park south of the campus by Montecito Blvd. and Parkhurst Drive, authorities said. Officials briefly lost the student before catching up and detaining him. When he was searched, a gun was not found on his person. He was then arrested for obstructing and delaying a police officer.
The student was also transported to a local hospital for "medical complaints" unrelated to "his police contact."
Officers later found the gun near the area where he was detained and not on the school's campus on Thursday. The gun has since been seized.
The student is currently in the Sonoma County Juvenile Justice Center. 
This incident comes after a freshman was arrested for allegedly stabbing two juniors who entered his classroom and engaged in a fight. One of the students has died.