Study finds carpool lane abuse in Bay Area amid call for stepped-up enforcement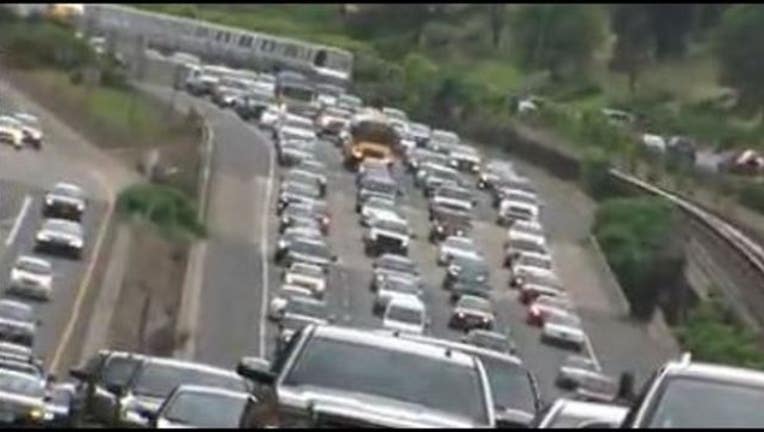 article
SAN FRANCISCO (KTVU) -- A Bay Area transportation panel is calling for stepped up enforcement to prevent single-passenger vehicles from driving in carpool lanes after a new study found a number of drivers are using the special-use lanes when they shouldn't be.
The Metropolitan Transportation Commission says a special enforcement unit should be created to curb the number of drivers in the HOV lanes because they are slowing traffic down for commuters who travel in the lane during rush hour periods.
The new call for enforcement resulted after MTC commissioners received an extensive, scientifically valid study that found 24 percent of vehicles in the carpool lanes during the morning and 19 percent during the evening commute don't have the proper number of passengers to be in the lanes.
"The public has always stated that there's a big problem out there," said Randy Rentschler, a spokesman for the group. "This really confirms it for the first time.  The level of this work and the detail of this work are really unprecedented."
Drivers who abuse the HOV lanes know there is little chance of getting caught because enforcement is spotty.
Part of the reason: country transportation agencies must often pay the already burdened CHP time-and-a-half overtime to focus on catching scofflaws after they complete their scheduled shifts.
"So, if CHP can't do them, I think maybe BATA, Bay Area Toll Authority, should look at having, maybe a mechanism of which they could have an arm of toll enforcement; maybe have patrols in which they could to it," said Scott Haggerty, an MTC Commissioner.
The  study also shows that allow electric and other alternatives fuel vehicles to use the HOV lanes now overwhelms the lanes, raising the possibility eliminating them for commute lanes in future. "At first it was kind of a nice thing; you know, incentives people buying these vehicles. But Tesla has a 300,000 person waiting list now and using the carpool lanes as an incentive seems completely unnecessary," says Mr. Rentschler.
One driver says HOV lanes are out of control. It would offend me if they zooming by and I'm trying to get to and I'm only one person if would offend me very much; time to change it.
And so, HOV cheaters beware. You now have the Commission's attention with a promise of stepped up enforcement.