Suspect arrested after hateful graffiti sprayed on downtown Antioch businesses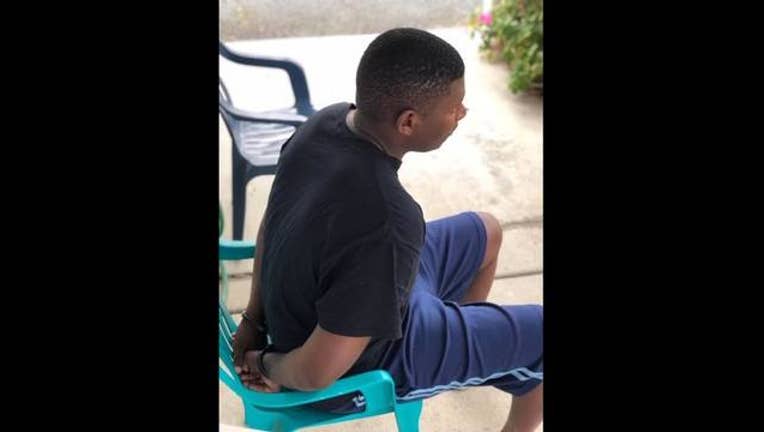 article
ANTIOCH, Calif. (KTVU) - A suspect was arrested Tuesday morning after hateful messages and symbols were spray-painted all over downtown Antioch over the weekend.
According to police, several tips from community members led to the arrest of 24-year-old Lawrence Phipps. According to police, a search of his residence connected him to the crime. Police say clothing at his home matched what the suspect wore on surveillance footage. 
In all, about 20 shops and churches in Antioch were vandalized. For example, the Church of God-Holy on 3rd Street was vandalized with a term derogatory toward women, along with swastikas.
"They hit a barber shop, they hit churches, they hit restaurants, a whole bunch of stuff. It's unacceptable, really," said Akiel Horn of Antioch. "It still shows that there's racism out here."
Private vehicles were hit as well. KTVU found a Ford F-150 truck, apparently owned by the parent of a  Marine, defaced outside a veterans thrift store.
"We put our heart and souls and finances into the downtown area, and this is very disheartening to get the negative," said Debbie Blaisure, whose store, Rivertown Treasure Chest, was among those victimized.
Following the arrest, Antioch police posted on Facebook, "This is an excellent example of what can happen when the police and the community come together to work as a team. As a community, we refuse to stand for this type of criminal behavior."