Suspect arrested in alleged Palo Alto supermarket assault of girl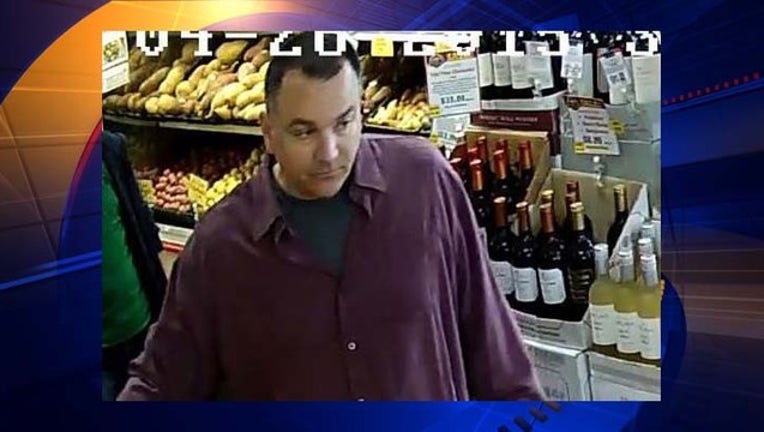 article
PALO ALTO, Calif. (BCN) -- A 47-year-old man has been arrested on suspicion of the sexual battery of a girl at a Palo Alto market last weekend, police said.
Rob Richard Chapman, a San Mateo resident, was booked into jail on suspicion of four counts of felony lewd and lascivious acts against a child for the incident Sunday at Sigona's Farmers Market in the Stanford Shopping Center at 180 El Camino Real, according to Palo Alto police.
At about 2:10 p.m., the 12-year-old girl and her mother were shopping at the market when a man, later identified as Chapman, brushed up against the girl's buttocks twice with the back of his hand while reaching for items on a nearby shelf.
The victim then walked away to another aisle and the suspect followed, where he then squeezed her buttocks over her clothing, according to police.
The girl immediately told her mother and the pair went to look for the suspect, but could not find him. However, the incident was caught on store surveillance footage and police released a photo of the suspect.
Police cited "an overwhelming community response via social media and a partnership with local media outlets" that prompted Chapman to surrender to police Tuesday evening.
Earlier Tuesday, detectives had identified Chapman as the suspect as a result of multiple tips called in by people who recognized him.
Detectives worked to obtain a search warrant for his San Mateo home, but before attempting to arrest him, he called the Palo Alto police 24-hour dispatch center and said he was on the way to the station. He arrived at about 7:30 p.m. and was arrested.
Police also served the search warrant at his home in the 800 block of North Humboldt Street and said they are investigating whether he may have been involved in a similar incident in Burlingame on April 4.
Anyone with information about additional crimes possibly involving Chapman is encouraged to contact Palo Alto police at (650) 329-2413. People wishing to remain anonymous can email tips to paloalto@tipnow.org or send a text message or voicemail to (650) 383-8984.