Suspect, deputy involved in Danville shooting identified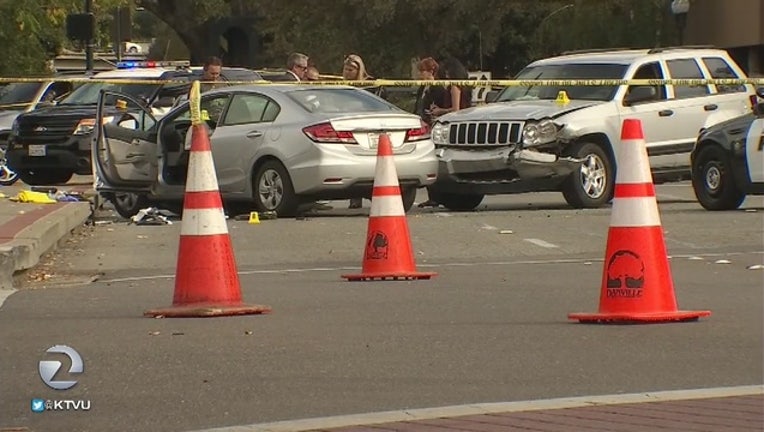 article
DANVILLE, Calif. - The Contra Costa County Sheriff's Office has identified 33-year-old Laudemer Arboleda from Newark as the man police shot and killed in Danville over the weekend.
They also said, Deputy Sheriff Andrew Hall is the one who shot Arboleda after he ignored commands to stop his car and then tried to run over Hall. Danville contracts with the sheriff's office for services and Hall has been assigned to the city for the last five years. 
Arboleda's neighbors described him as quiet and anti-social. They said he was known to police and may have suffered from a mental illness.
Ron Dominguez lived in an upstairs unit from Arboleda in Newark.
"Every single neighbor you talked to was scared, thinking things kept escalating with him," said Dominguez. "That's the last thing I want is for a death to happen. I would have preferred for him to get some help. Then everything would be okay."
Dominguez said police were called to the complex eight times in the last two months and that Arboleda exhibited strange behavior. 
"He broke locks, mine and my neighbor's as well," said Dominguez. "He would put stuff in your locks so you couldn't put your key inside, so you couldn't get in the door."
Neighbors said Arboleda was never violent and was never arrested when police were called to the complex.
On Saturday morning, a Danville resident near Cottage Lane and Laurel Drive, reported that a man, later identified as Arboleda, was acting suspicious. Authorities said the resident told police the man got out of his car, walked toward several homes with  bags in his hands, went back to his car and then circled the neighborhood. 
Police tried to talk to him, but Arboleda drove off, Deputies pursued him to the intersection of Front Street and  Diablo Road in downtown Danville. There, officials said Arboleda steered his car toward a Deputy Hall and accelerated. 
The deputy fired his weapon, striking Arboleda, who was transported to an area hospital, where he died.
Long-time Danville resident Chris Scott placed flowers at the site of the shooting.
"He was over off Laurel Drive walking around dazed," said Scott. "Do you shoot someone for that? We don't know this kid. He's got parents. There's someone that loves this guy. No matter what he did."
Joallyn Bohn of Danville expressed regret about the fatal shooting, while acknowledging the impacts it has on everyone. 
"That's always traumatic, even for a police officer," she said. 
Neighbors, who said Arboleda's family members told them he had a mental illness, said the shooting could have been avoided.
"If it could have been prevented," said Dominguez. "Again, getting him help, maybe it could have been prevented."
The deputy who fired his gun had minor injuries. He is on paid administrative leave as authorities investigate the shooting.. Arboleda's family said they will put out a statement with their lawyers.