Suspects shoot at officers at scene of burglary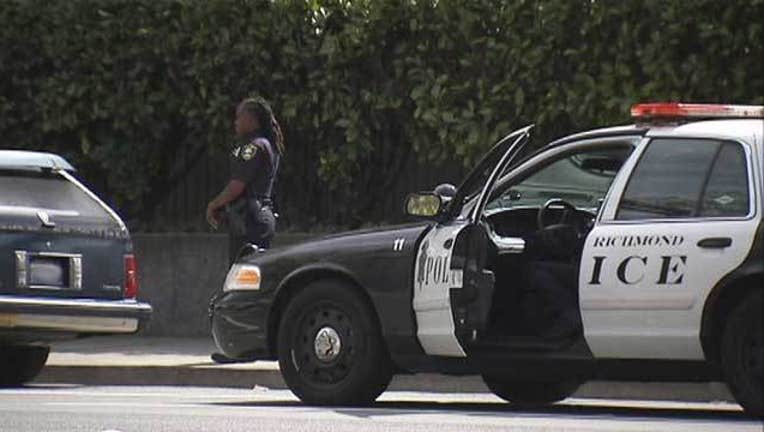 article
RICHMOND, Calif. (KTVU & Wires) - Two suspects have been arrested on suspicion of shooting at police officers while they were leaving the scene of a burglary in Richmond early Sunday morning, according to police.
Officers responded to 3817 Macdonald Ave., at 5:50 a.m. on report of a commercial burglary in progress and arrested one suspect inside the store.
While leaving the scene around 6:25 a.m., a light colored SUV drove past and shot at the officers without provocation, according to police.
An undisclosed number of officers returned fire, but no injuries have been reported. Officers pursued the vehicle to Macdonald and San Pablo avenues where the driver stopped and surrendered, police said.
The firearm used in the shooting was recovered, according to police.
The suspects' names were not immediately available, but the driver has been identified as a Richmond resident. A passenger in the vehicle has been identified only as a San Pablo resident. Both individuals were taken into custody, according to police.
Further details about this morning's officer-involved shooting were not immediately available.