Suspects shoot at Pleasanton officer after reported bank robbery, police say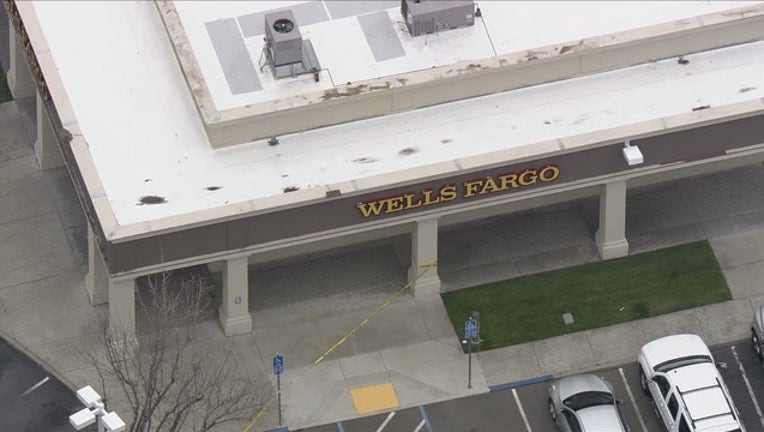 article
PLEASANTON (BCN) Police are asking for the public's help tracking down three or four men, one of whom they said fired shots at a Pleasanton Police Department officer. 
Police said they were called to reports of a robbery at the Wells Fargo Bank near Hopyard Road and Stoneridge Drive in Pleasanton around 10:40 a.m.
An officer responding to the call saw the reported suspects' vehicle, a white GMC Yukon, traveling west on Inglewood Drive. 
One of the suspects fired at least one shot through the Yukon's rear window, hitting the officer's patrol car. 
Police said the rifle rounds struck the front windshield and hood of the patrol vehicle, disabling it. 
The officer was not struck by the gunfire, but was taken to the hospital with cuts from the shattered windshield, according to police spokeswoman Shannon Whitaker. He was later released, she said. 
The suspects escaped capture, and then 15 minutes later they abandoned the GMC at Muirwood Drive and Springdale Avenue and carjacked someone driving a brown Honda CRV. 
The suspects again eluded police, and officers haven't yet tracked down the carjacked Honda. That vehicle's license plate number is 5USY995, and anyone who spots it is asked to call Pleasanton police at (925) 931-5100.
Police don't have a detailed description of the suspects. They are described as three to four men wearing dark masks and dark clothing. 
Anyone with information about the men or their whereabouts is asked to call police. The suspects are considered armed and dangerous.