SWAT standoff in San Leandro, police yelling, throwing some type of tear gas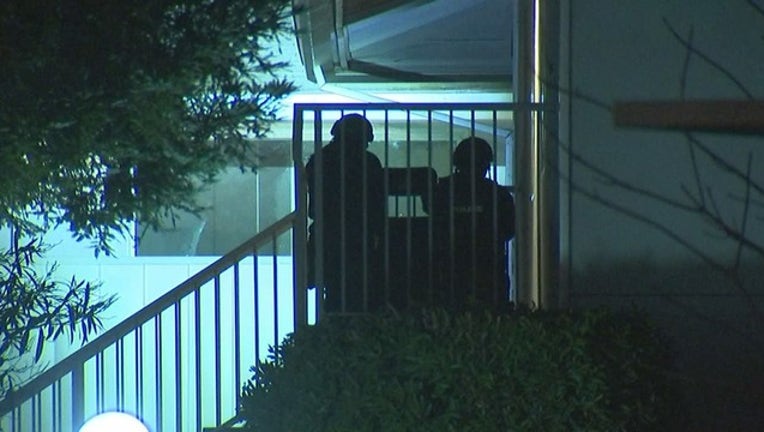 article
SAN LEANDRO, Calif. (KTVU) - A seven-hour standoff in San Leandro resolved early Thursday morning involving a man who was throwing furniture from a second-floor apartment balcony and ended up attacking a woman, police said.
Several residents said that the police interaction first began on 3 p.m. Wednesday at the apartments in the 1800 block of Sweetwater Drive. Police left about 7 p.m. or 8 p.m., the residents said.
But police returned on Thursday morning, and they could be heard yelling over a loud speaker for someone to get out of the residence. They resorted to tear gas and arrested him about 6:30 a.m.
"We had to introduce tear gas," Lt. Robert McManus said. 
The woman involved was hospitalized for her injuries.