Teen held on $6.5M for allegedly kidnapping, raping pizza delivery driver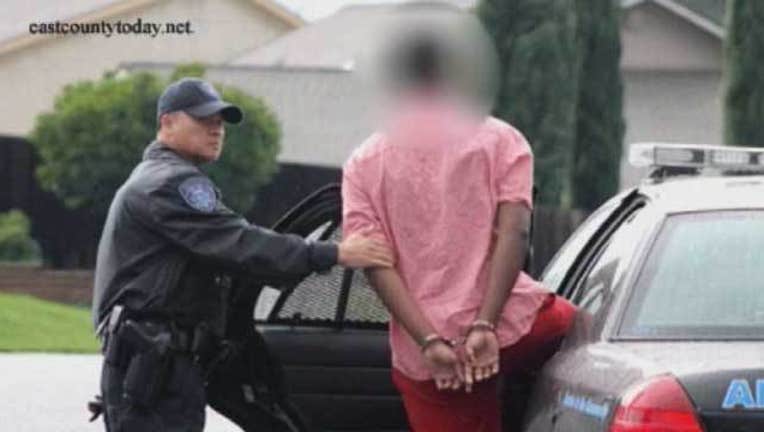 article
ANTIOCH (BCN) - A 17-year-old boy is being held on more than $6 million bail and faces a possible sentence of life in prison for charges of allegedly kidnapping and raping a pizza delivery driver last weekend, Contra Costa County prosecutors said Wednesday.
Senior Deputy District Attorney Bruce Flynn said his office is charging Antioch resident Darrion Miles Jr. as an adult because of the serious nature of the crime.
"This is a woman who was essentially doing her job as a pizza delivery person," Flynn said. "This is a woman who was raped, she was kidnapped, she was sodomized. She was held at what she believed was gunpoint."
Miles is accused of forcing the driver into her car at gunpoint in the 2800 block of Bluebell Circle at about 11:20 a.m. Sunday.
Police said Miles and the woman then drove to an undisclosed location, where he raped her. After he let her go, she immediately called police, Flynn said. Miles was arrested later that day.
Flynn said prosecutors and police are not yet sure whether Miles had a real gun or a replica gun. Either way, Flynn said the victim believed the gun was real.
Miles' father has publicly contested the allegations, but Flynn dismissed his rebuttal as a father "wanting to believe his son and defending his son."
"We'll prove the timeline in court," Flynn said.
Flynn said Miles was wearing an ankle monitor that will pinpoint his whereabouts but he declined to say why Miles was wearing the monitor.
Miles is being held in a juvenile detention facility on $6,475,000 bail.
He is charged with kidnapping for the purposes of committing sexual assault, kidnapping for the purposes of committing a robbery, forcible rape, forcible sodomy, forcible oral copulation, forcible digital penetration, robbery in the second degree and terrorist threats.
Miles appeared in court Wednesday afternoon but did not enter a plea to the charges. He will return to court on Feb. 18.