Teenage girl killed in street racing crash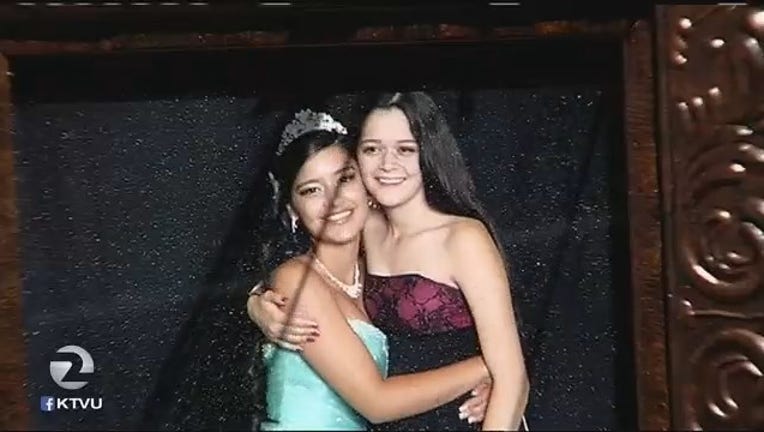 article
CLOVERDALE, Calif (KTVU) - The California Highway Patrol is investigating a car crash Friday night outside Cloverdale that killed a teenage girl.
No one knew she had been hit and killed until Saturday morning.
The CHP says 16-year old Angelica Contreras was watching friends street race on a narrow country road.
"When she was struck she was sitting or standing near a guard rail," explained CHP Officer Jon Sloat. "One of the involved vehicles crashed, hit her, and she was sent to the riverbank below."
Contreras was thrown about a 150-feet, but the CHP says no one realized she had been hit.
"All the people there, including some parents who showed up, assured the officers that everybody was accounted for," Sloat said. "Had any of the people on-scene spoken up and said this person is missing, she was here before the crash, we definitely would have been looking around."
A passerby saw the girl's body about eight hours after the crash, long after the accident scene was cleared.
"I don't know how they didn't know she was hit that night," Contreras' friend, Hailey Donahoo said. "I don't understand that part. It's hard for me to grasp."
Donahoo came to the banks of the Russian River to place flowers at a makeshift memorial to her friend.
Donahoo said Contreras was supposed to go out with her Friday night, but joined friends at the street race instead.
"If they really cared that much about her they would have looked for her more, not just left her here in the dark all night,'" Donahoo said about the small crowd that gathered to watch the race.
The CHP says there tends to be a spike in teenage car crashes at the end of spring and beginning of summer. "And so it's really disappointing and it's tragic, but we try to get the message through to teens that cars are not to be played with. They're not toys. They've got to be taken seriously," Officer Sloat said.
"But you know, sometimes they just want to push the limits, and this can happen."
Because the crash involved a death, the drivers could face charges of vehicular manslaughter. The decision will be up to the Sonoma County District Attorney.