Teens arrested for Apple laptop theft on BART in San Leandro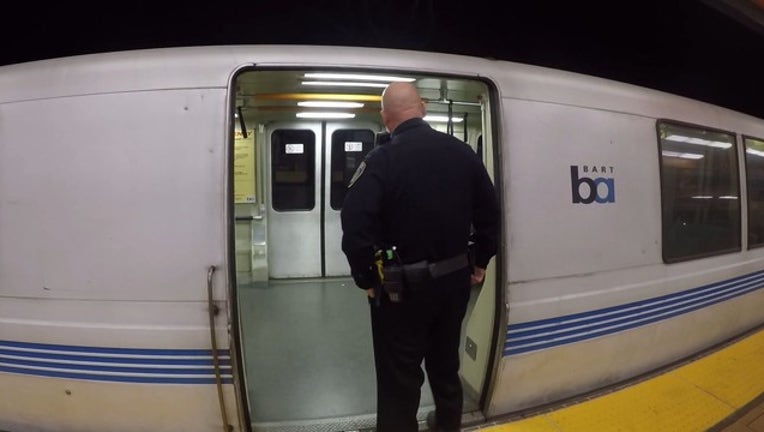 article
SAN LEANDRO, Calif. - Three teenage boys were arrested Thursday evening at the Bay Fair BART Station after a rider was robbed of an Apple MacBook laptop, following an iPhone robbery from a BART passenger in San Francisco two days earlier.
BART police confirmed to the East Bay Times that the suspects are a 15-year-old from Hayward, a 16-year-old from Berkeley an a 17-year-old from Hayward.
The robbery happened about 5:25 p.m. Thursday on the station platform. A BART officer at the station heard a commotion and learned that a male patron had been robbed of his  Apple MacBook laptop by several juveniles.  He was not injured.
The laptop was recovered and returned to the owner, police said.  A second laptop was also recovered but police were trying to identify the owner.
On Tuesday, s BART rider was dragged off a train and beaten during a robbery at the Powell Street BART station. Police said that four juvenile suspects dragged the victim off the train, took his iPhone X and fled.