Tentative $3.45M settlement reached in Asiana Airlines crash lawsuit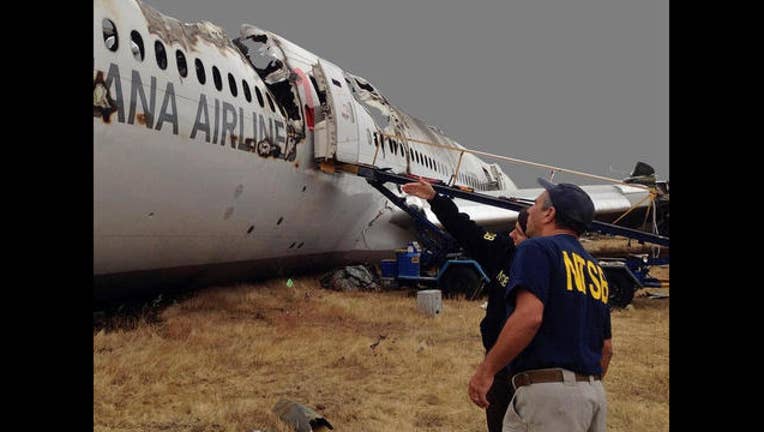 article
SAN FRANCISCO (BCN)— San Francisco officials have reached a tentative $3.45 million settlement with Asiana Airlines compensating the city for costs related to a 2013 plane crash that killed three passengers and injured dozens of others.
   
The proposed settlement, brought before the Board of Supervisors on Tuesday and referred to committee for review, would resolve a claim filed by the city shortly after the July 6, 2013 crash of Asiana Flight 214 at San Francisco International Airport.
   
A National Transportation Safety Board investigation of the crash found pilot error during the descent as well as poor training; miscommunication and fatigue were at fault in the crash.
   
The settlement would resolve all claims by the city against the airline, according to the city attorney's office.
   
"This proposed settlement represents the final chapter in the sad tragedy Asiana caused, and we're grateful to reach a resolution in our claims without the need for litigation," City Attorney Dennis Herrera said in a statement today.
   
Herrera praised the heroism of city firefighters and police officers who responded to the scene and in some cases entered the burning plane to move passengers to safety and perform medical triage.
   
"In the face of enormous danger to their own lives, our firefighters and police showed selflessness and dedication that deserves our gratitude," Herrera said.
   
Under the terms of the agreement presented to the board, the airline has agreed to pay the city's legal costs, costs to the airport and the city's aviation insurer. The city has also agreed to accept the site cleanup conducted by the airport and to refrain from suing the aircraft manufacturer and release other claims.
   
Numerous lawsuits were filed in the wake of the crash, including one filed in 2014 against the city of San Francisco by the family of
16-year-old Ye Meng Yuan, one of three teenage girls killed in the crash.
   
Yuan was found dead on the tarmac after the crash, and the San Mateo County coroner's office later determined that she had been struck and killed by responding fire trucks who did not see her as she lay on the ground. City attorneys argued that Yuan was killed when she was ejected from the plane and said the case was without merit.
   
Yuan's family dropped the lawsuit last year.