Terrier puppies found in trash bag ready for adoption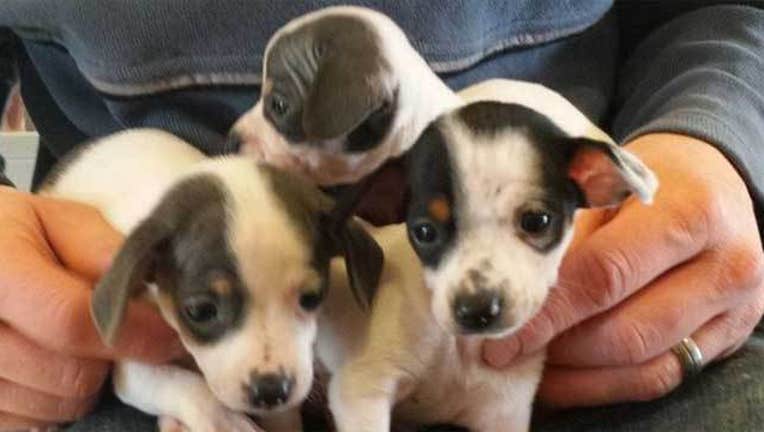 CONCORD, Calif. (KTVU and wires) -- The East Bay Animal Rescue and Refuge is screening applicants to adopt three terrier puppies found sealed in a trash bag in a Pleasant Hill park back in January, the rescue group announced this week.
The dogs are in good health now, and will be available to a good home soon. They're scheduled to be spayed or neutered on Thursday, and will be available for adoption after about a week's worth of recovery time, according to a statement posted Tuesday to EBARR's Facebook page.
EBARR has received numerous queries from people interested in adopting the trash puppies. They're encouraging anyone interested to submit an application, which can be found at www.ebarr.org. EBARR can also be reached by phone at (925) 429-2785.
The group has other puppies available for adoption, as does the Contra Costa Animal Services shelter.
The puppies were found by a man and woman walking their dog in Paso Nogal Park Jan. 19, after their dog alerted them to a trash bag that had been tied shut with the puppies inside.
They were taken home, cleaned up and fed before being brought in to the Contra Costa Animal Services shelter where they were medically assessed.
The Humane Society offered a $5,000 reward for information leading to the arrest of the party responsible back in January, but the investigation went cold, according to Rick Golphin, deputy director of Contra Costa Animal Services.
Anyone with information about the former owners of the puppies or how they came to be found in a trash bag in the park is asked to call (925) 335-8366.