Texas congressman Henry Cuellar carjacked in DC
WASHINGTON - Congressman Henry Cuellar, D-Texas, was the victim of an armed carjacking Monday night, according to his chief of staff. 
"As Congressman Cuellar was parking his car this evening, 3 armed assailants approached the Congressman and stole his vehicle," a statement reads. "Luckily, he was not harmed and is working with local law enforcement. Thank you to Metro PD and Capitol Police for their swift action and for recovering the Congressman's vehicle."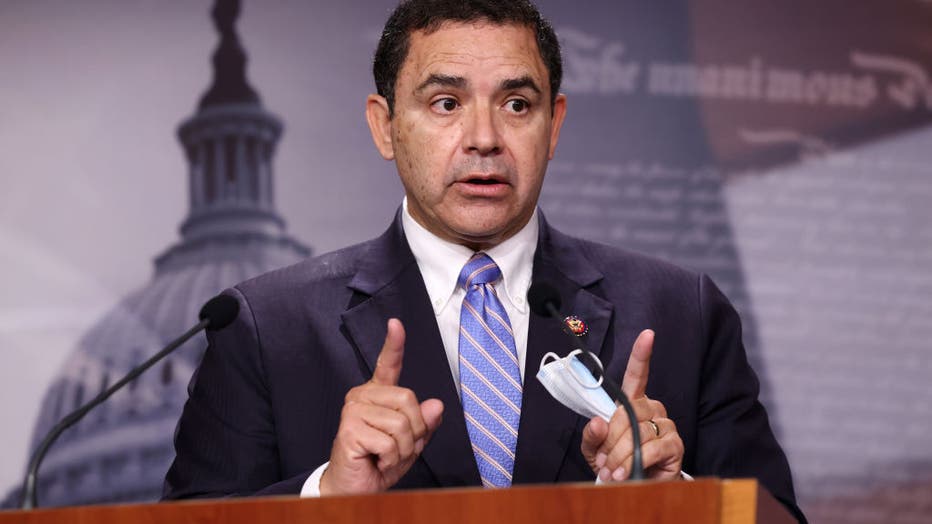 WASHINGTON, DC - JULY 30: U.S. Rep. Henry Cuellar (D-TX) speaks on southern border security and illegal immigration, during a news conference at the U.S. Capitol on July 30, 2021 in Washington, DC. Cuellar urged the Biden administration to name forme
The carjacking in the Navy Yard neighborhood took place just a couple of blocks away from the Capitol. 
D.C. police said they received a call reporting the crime on New Jersey Avenue and K Street Southeast just before 9:30 p.m.
On X, Representative Marjorie Taylor Greene said that she hoped her colleague was okay. 
"They should be prosecuting real criminals instead of persecuting their political enemies," she posted.
The vehicle that was taken, police said, was a white Honda with Texas plates that read – RYL 2900. 
This is a developing story. Check back with FOX 5 for updates.