The 49ers go for 14th straight regular-season win hosting the Cardinals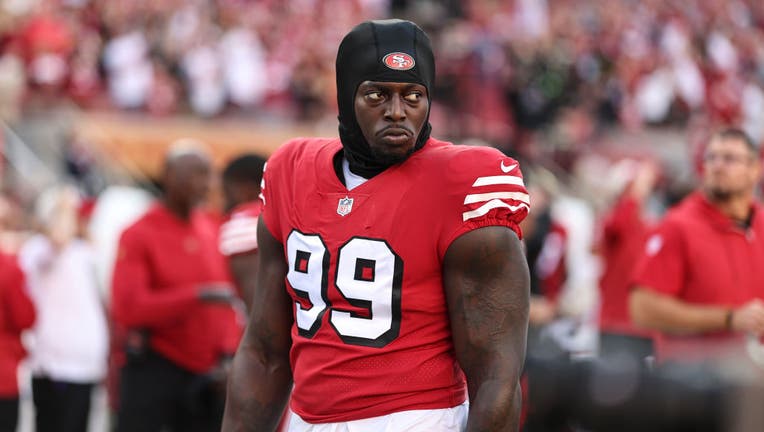 article
SANTA CLARA, Calif. - Any chance that San Francisco might get caught looking past Arizona and toward their Week 5 showdown against Dallas was put to rest when the 49ers saw the way the Cardinals handled the Cowboys.
Arizona comes into Sunday's game at San Francisco fresh off a surprising 28-16 victory over the Cowboys, looking nothing like a team many thought would be competing for the top pick in next year's draft.
"I don't think anybody, including Arizona, probably, thought they were winning that game," Niners safety Tashaun Gipson said. "It just goes to show, any given Sunday. You hear about that all the time. Do guys actually take that serious? Some do, some don't. I don't think Dallas thought Arizona was going to come out there and handle the game the way they did and it results to a win for them.
The Cardinals (1-2) have shown they shouldn't be overlooked so far this season, having led after three quarters in all three games this season.
Arizona blew a fourth-quarter lead in Week 1 at Washington and a 21-point second-half lead the following week to the Giants.
That caught the attention of the 49ers (3-0) even before the win over Dallas.
"All you have to do is watch the two games before that also," coach Kyle Shanahan said. "They're a team that really should be 3-0 right now."
That's the position the Niners are in for just the second time in the past 25 seasons. San Francisco has scored 30 points in all three games and hasn't really been tested yet.
Brock Purdy picked up where he left off as a rookie and is running one of the league's most efficient offenses by getting the ball to playmakers such as Christian McCaffrey, Deebo Samuel, Brandon Aiyuk and George Kittle.
Slowing that will be a big challenge for the Cardinals.
"You've got to be mentally, physically and emotionally sharp because they're going to make their plays," coach Jonathan Gannon said. "They're going to hit you in the mouth, and you've got to be able to respond. Alignment, assignment and key technique is one of our principles on the defense. You've got to do that faster than they do that on offense."