Theater shooting jurors say death penalty can be considered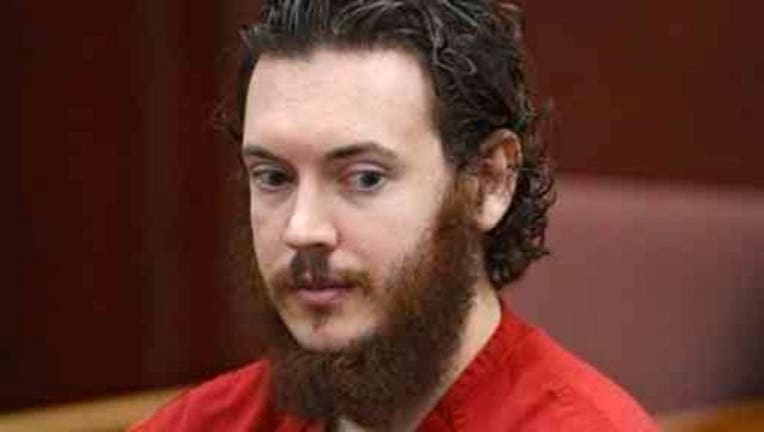 CENTENNIAL, Colo. (AP) — Jurors decided unanimously Thursday that the Colorado theater attack was cruel enough to justify the death penalty for James Holmes. His defense then urged them to spare his life, despite the horrors he caused.
Jurors determined that capital punishment is justified because Holmes murdered a large number of victims; caused a grave risk of death to others; committed murder in a heinous, cruel or depraved manner; and laid in wait or ambush.
One factor they said prosecutors did not prove was that Holmes intentionally killed a child, but the other "aggravating factors" ensure that the death penalty remains an option during his sentencing.
Holmes was told to stand for these findings, and remained calm with his hands in his pockets, looking directly at Judge Carlos A. Samour Jr. as he read them.
Prosecutors said Holmes wanted to murder as many as he could in the audience of more than 400 people, and killed 12 only because his assault rifle jammed. The defense effectively conceded this, hoping to focus jurors attention instead on the "mitigating factors" that make it wrong to execute him.
"Mitigation is a reason to choose life," attorney Rebekka Higgs said before the defense showed jurors photos of "Jimmy" in starting in the second grade, and took testimony from his teachers. "You are now responsible for that life, and you ought to know all you can about that life."
Higgs said the defense accepts their verdict that Holmes was legally sane when he committed the attack, but urged jurors to weigh his illness differently as they consider his sentence. The fact remains that if he were not mentally ill, the crime never would have happened, she said.
"The only reasonable explanation here is a psychotic break, a broken mind," she said. "We are not going to ask you to forgive Mr. Holmes. We are going to ask for your compassion, your understanding, your mercy ... because all that aggravation was born of disease, and we don't kill people for being sick."
District Attorney George Brauchler urged jurors to hold fast to the facts they already agreed on.
"This phase will be all about the person who committed those horrific, those aggravated, mass murders," he said. "We'll talk more about mental illness, and in the end you'll be asked whether or not that outweighs the horror of the aggravators you have just found. And it will not."
The jurors' individual values now become paramount.
The judge said each juror "may consider mercy," based on the evidence. This doesn't mean passion or bias or a merely emotional response, but neither should their calculations be "mechanical or mathematical," he said.
"A mitigating factor is not a justification or an excuse for the crime. It's a matter of fairness or mercy, which can be invoked to reduce the degree of a defendant's moral culpability," the judge instructed.
If jurors finally decide that Holmes' mental problems outweigh the lifelong suffering he caused, the trial will end there, with a life sentence. If not, a final phase will be held, during which victims and their relatives would describe their pain and heartache.
The bullets Holmes sprayed killed 12 people and wounded 58. Twelve others were injured in the chaos.
Prosecutor Rich Orman had argued that Holmes deliberately killed his victims, including 6-year-old Veronica Moser-Sullivan who "had four gunshot wounds to her little body." But jurors didn't find the intent that would qualify the child's death as another "aggravating factor."