Thousands of Pelagic red crabs wash ashore in Monterey County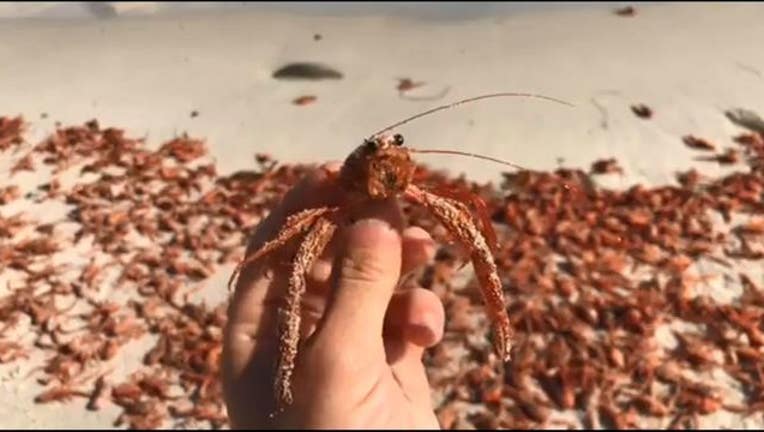 article
MONTEREY COUNTY, Calif. (KTVU) - PACIFIC GROVE, Calif. (KTVU) - Thousands of Pelagic red crabs have washed ashore this week at Lover's Point in Monterey County. 
According to Patrick Webster, Social Media Content Creator at the Monterey Bay Aquarium, pelagic crabs - also known as tuna crabs or lobster krill - being stranded on shore is a typical occurrence.  
The crabs are typically found in Southern California and off the Bajo area, but can make their way up the coast. 
Webster says the stranding of crabs typically occurs in El Nino years. He says NOAA has given an 80 percent chance of an El Nino this year, so the stranding of crabs could be a sign of that.
"No one is entirely sure why the stranding occur, except they do - all the time," said Webster. 
Webster says the pelagic crabs were "famously" stranded on a Monterey County beach during the "massive" El Nino of 1982-1983. The crabs were so thick and abundant the seagulls ate so many they were having a hard time flying away, said Webster. 
The crabs also appeared again in 2015-2016 from the El Nino.