Three-alarm fire considered suspicious at abandoned Vallejo building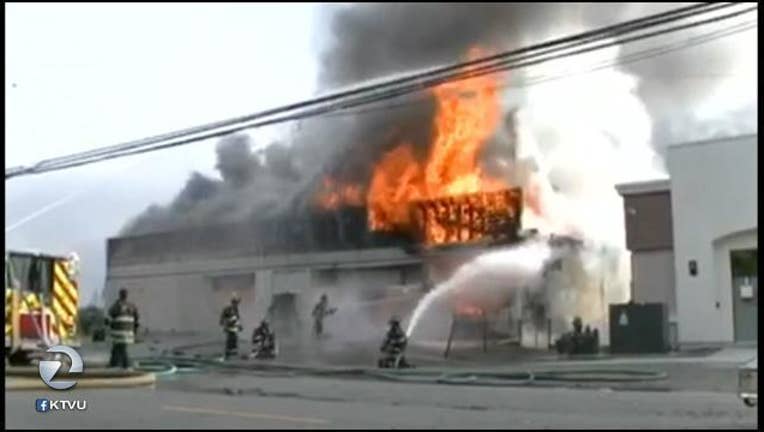 article
VALLEJO, Calif (KTVU) – A fire at an abandoned building that had recently been frequented by transients in Vallejo is considered suspicious, according to the Vallejo Fire Department.
The three-alarm fire broke out around 8:51 a.m. on Sunday on the 2300 block of Sacramento Street, according to Acting Battalion Chief Dan Sarna.
Sarna said the building was a former strip mall that housed a nightclub and liquor store, but had been abandoned for about a decade.
"Although it's an abandoned building it's a known refuge for the homeless," Sarna said.
Sarna said the fire is the third one to break out at the location within the past eight months.
Fires at abandoned buildings are nothing new in Vallejo. A fire in March 2015 broke out in a vacant building that once housed the main offices for the Vallejo School District.
At the time, squatters have been living inside and authorities said they had a history of removing homeless people from the location. Sarna said the structure has since been taken down.
No one was found inside the building on Sacramento Street, but the electricity was not hooked up.
Sarna said the homeless likely used it as a place to stay warm and there is a possibility the city may decide to demolish it too.
More than two dozen firefighters, 8 engine trucks and a tiller truck responded to the three-alarm blaze. The cause of the fire is under investigation.