Three cars damaged in suspicious Campbell fire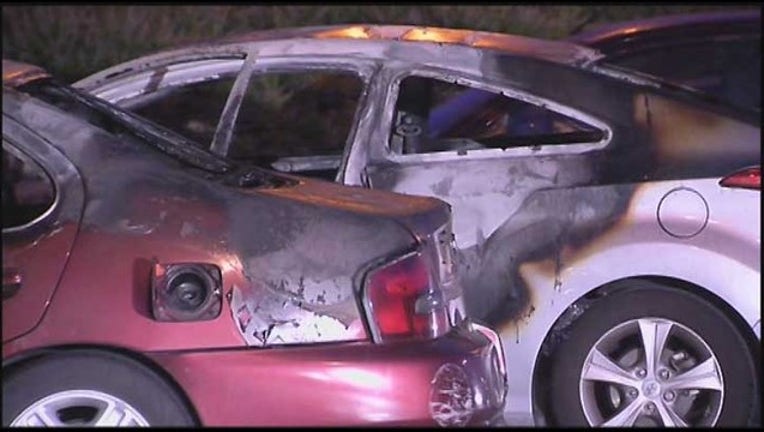 article
CAMPBELL, Calif. (BCN) -- Three cars were damaged in what fire officials were considering a suspicious blaze in Campbell early Monday morning, authorities said.
Firefighters responded around 4 a.m. to three cars on fire in a parking lot near the intersection of Nido Drive and Budd Avenue, Santa Clara County Fire Battalion Chief Brian Glass said.
Glass said the fires are considered "suspicious" and remain under investigation.
Investigators are collecting cellphone video, witness statements and surveillance video to try to identify a possible suspect, he said.