Three homes damaged in Excelsior neighborhood fire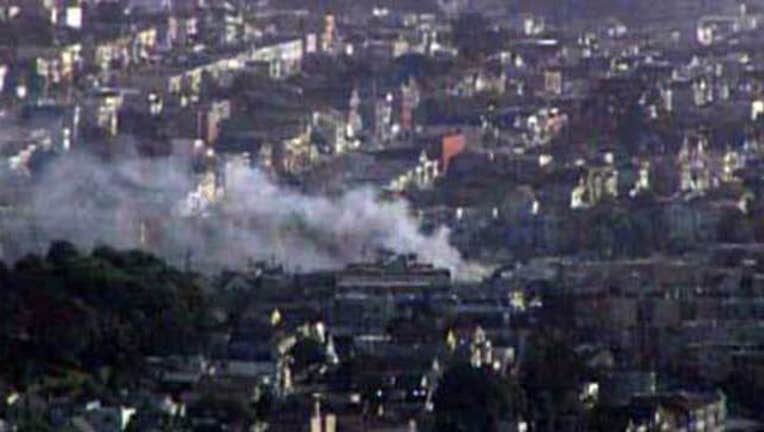 article
SAN FRANCISCO (KTVU and wires) -- Three houses were damaged by a two-alarm fire that burned in San Francisco's Excelsior neighborhood Tuesday evening, a fire spokeswoman said.
The two-alarm fire was reported at 4:57 p.m. and appears to have started in the kitchen of 167 Maynard St. and spread to two adjacent houses, fire spokeswoman Mindy Talmadge said.
Footage shot by one of KTVU's traffic cameras showed a large billowing cloud of smoke for 15 or 20 minutes, but most of the smoke had dissipated by 5:30 p.m.
The rear of that home and another house were fully involved during the fire. Firefighters were able to get water on all three houses and worked aggressively to get the fire out, Talmadge said.
No injuries have been reported.