Tibetan association in Richmond raises more than $7K for Camp Fire victims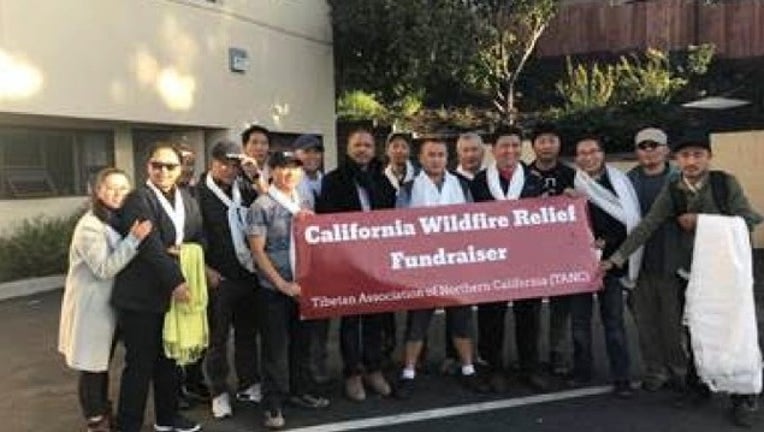 article
RICHMOND, Calif. (BCN) - The Tibetan Association of Northern California, a Richmond-based organization, has raised more than $7,000 for victims of the deadly Camp Fire, a city official said Saturday.
The association raised $7,236 in a food sale and donation drive Nov. 25 at its Huntington Avenue location in Richmond, according to Richmond Mayor Tom Butt.
The mayor conveyed the funds to Paradise City Councilman Mike Zuccolillo, who will present a check to representatives of the Tzu Chi Foundation, which has been active in relief work in Paradise, Butt said.
The Camp Fire has been declared the deadliest and most destructive fire in California history. The blaze effectively destroyed the entire town of Paradise.
More: How to help victims of the Camp Fire
Paradise fire victims need as many RVs and travel trailers as possible as temporary homes, according to Zuccolillo. Those who wish to donate can text Zuccolillo at (530) 521-4576 or email him at mzuccolillo@townofparadise.com.