Tragic details of Robin Williams' final days ahead of biography coming out next week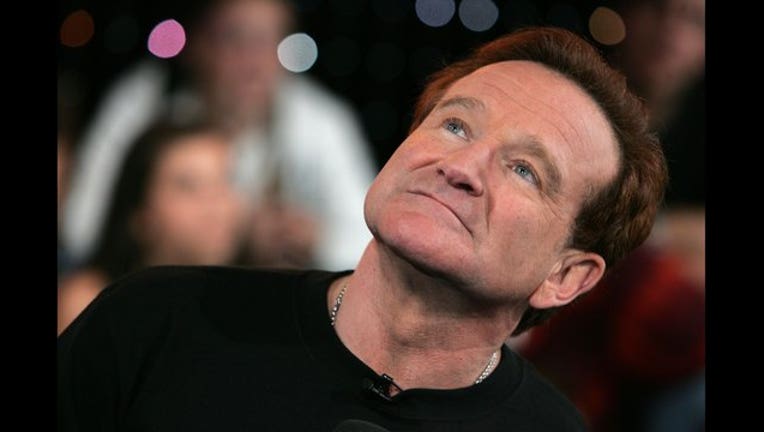 article
OAKLAND, Calif. (KTVU) - Heartbreaking details are emerging about the final days of beloved Bay Area comedian Robin Williams ahead of a new book about his life that comes out next week. 
It's titled "Robin," and is written by New York Times Culture Reporter David Itzkoff. The biography discusses his childhood, attending Juilliard, and becoming a sensation in the Los Angeles and San Francisco comedy scenes.
A Hollywood makeup artist recently talked about Williams' struggles late in his life. Cheri Minns said while he was filming the third installment of the Night at the Museum franchise, he sobbed in her arms at the end of every day. He was having trouble remembering lines and was losing confidence, she said. 
"It was horrible. Horrible," said Minns, per the New York Post. "I said to his people, 'I'm a makeup artist. I don't have the capacity to deal with what's happening to him."
Minns told the Post she suggested to Williams that he return to standup, back to his roots, to gain some confidence and help climb out of his rut. But he declined. 
"He just cried and said, 'I can't, Cheri. I don't know how anymore. I don't know how to be funny.'"
No one knew at the time that Williams was suffering from a neurodegenerative disease. Doctors had misdiagnosed him with Parkinson's, according the Post. 
Williams' wife has said they believed medication was working. However, after he committed suicide in 2014, an autopsy showed he was suffering from a condition known as Lewy body dementia, which is an incurable brain disease that begins with memory loss and can lead to extreme personality changes.
Those with Lewy body dementia, contrary to Alzheimer's disease, can form new memories. However, they have trouble retrieving them. It's as if Robin Willaims couldn't access Robin Williams. Like he was there, standing as a man who had a kind of high-functioning mind that brought joy to so many, but also like he wasn't there. 
In August 2014, Williams was found dead by his 20-year assistant. He had hanged himself with his belt.  No one truly knows what Williams was feeling in his final days. They couldn't. 
"It was like playing whack-a-mole," said his third wife, Susan Schneider, per the Post. "Which symptom is it this month? I thought, is my husband a hypochondriac? We're chasing it and there's no answers, and by now we'd tried everything."