Trapped man dies in San Jose house fire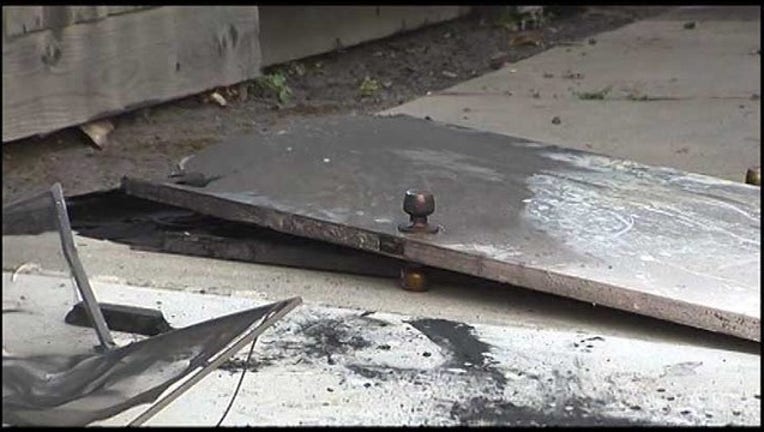 article
SAN JOSE (KTVU and wires) – A man trapped inside a burning San Jose home died Wednesday evening as flames swept through the back bedrooms and neighbors could not rescue him, according to fire officials.
Angel Jimenez said he and his fellow neighbors could hear the man's cries for help as they attempted to put out the flames with garden hoses before firefighters arrived.
"We tried to get to him," Jimenez said. "He was screaming – 'Help me! Help me! – and then it stopped."
The fire in a home in the 900 block of Jeanne Avenue was reported at 7:23 p.m., according to San Jose Fire Capt. Christopher Salcido.
Arriving units saw smoke and flames showing from a bedroom and began a search of the single-story structure after learning there was one person still inside, Salcido said.
The man's body was found in the backrooms. While neighbors did not disclose his name, they said he rented a room in the home.
Two people lived in the home, one of whom made it out after smelling smoke and calling 911.
The fire, which has been brought under control, was limited to the bedroom and its contents. The cause remains under investigation, Salcido said.
The fire is the second major blaze in San Jose Wednesday afternoon.
A two-alarm fire that started in a shed in the 2000 block of Flintcrest Drive around 4:20 p.m. today caused the roof on a single-story home to collapse, fire officials said.
The house was left uninhabitable in that incident but no injuries were reported.