'Travel Deal Tuesday' is a thing and it's like Black Friday for flights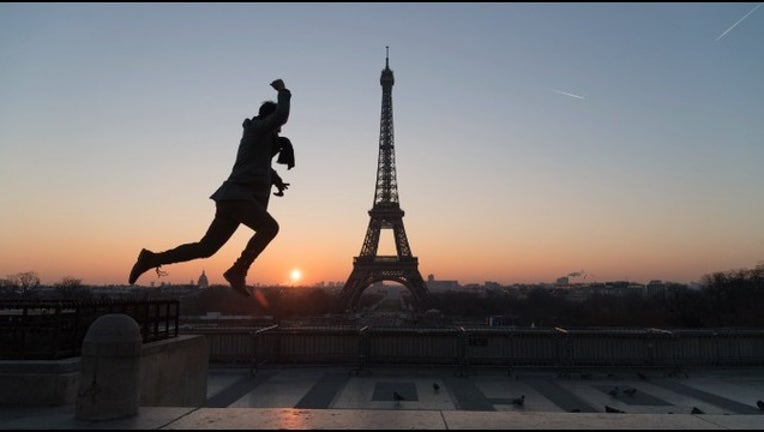 article
The Tuesday after Thanksgiving is the best day to shop for flights during the post-holiday shopping period, according to the bargain travel app Hopper. 
It's called Travel Deal Tuesday and there's no human stampede of shoppers.  
Plus, you don't have to be anywhere earlier than you want to be and there's no overly aggressive deal-hunters in pajamas. Discount shopping is extreme. This is not. It's Black Friday meets Cyber Monday and savings on flights are predicted as high as 50 percent off.  
It's because flight arrangements for the holidays are usually purchased pre-Thanksgiving, consequently overshadowing or disregarding winter getaways all together. This creates a dry spell for airlines and a golden opportunity for travelers. 
Hopper analyzes 10 to 15 billion flight prices per day then alerts users when prices drop. The company studied their archives and determined they sent out more than 1 million deal notifications during last year's Travel Deal Tuesday – that's 43 percent more deals than Hopper usually spots. It was more than Black Friday and Cyber Monday combined. 
Hopper predictions – which vow to be 95 percent accurate – place bucket list destinations high on the savings list, with company officials estimating trips to London for 41 percent off, Barcelona for 36 percent off and Paris for 32 percent off. 
Or if you'd like to visit the Caribbean, trips to San Juan, Havana and Cancun are all expected to be at least 40 percent less than average.
Airlines such as Icelandair, Avianca, Qatar Airways, Cathay Pacific, South African Airways and Philippine Airlines have confirmed with Hopper they will be participating in the price-slashing, though additional providers and routes are expected to be announced. 
Hopper naturally recommends using their app, but there's other agencies you should definitely check out to compare prices, such SkyScanner, Kayak, CheapOair or Expedia. The Hopper app is pretty cool, though. It's effectively a personal shopper for traveling. Once you select your preferences, including when and where, the app's "Flex Watch" feature does all the leg work and notifies you with good news. 
Ultimately, these are no minor price cuts and the convenience is ideal. It's a doorbuster like deal and no humans will trample you in route to your purchase.