Tropical depression headed toward North Carolina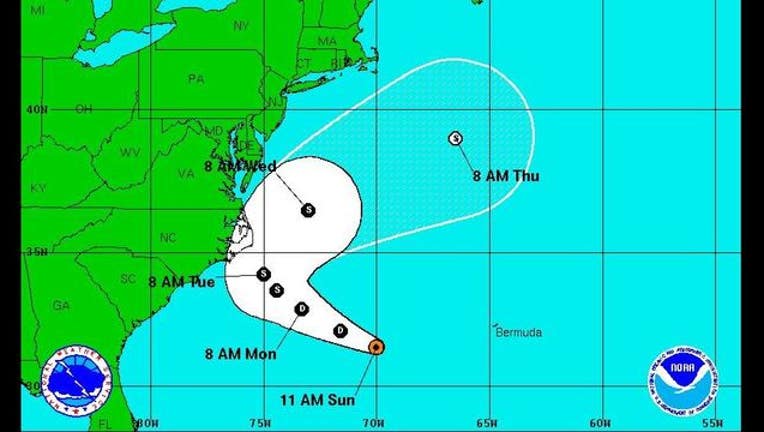 MIAMI (AP) - Forecasters say a tropical depression has formed in the Atlantic west of Bermuda, bringing the possibility of heavy rain to the coast of North Carolina early this week.

The National Hurricane Center says the depression is located about 405 mph (655 kmp) southeast of Cape Hatteras and is moving west at 9 mph. Maximum sustained winds were clocking at 35 mph (55 kph), with higher gusts.

Its center of the storm is expected to pass offshore of the Outer Banks of North Carolina on Tuesday.
Meanwhile, Hurricane Gaston is gathering strength as it moves northwestward in the Atlantic, but forecasters say it poses no threat to land. The center says Gaston reformed as a hurricane Saturday night.

On Sunday, Gaston was clocking maximum sustained winds of 105 mph. It was about 600 miles east of Bermuda, moving northwest at about 5 mph.