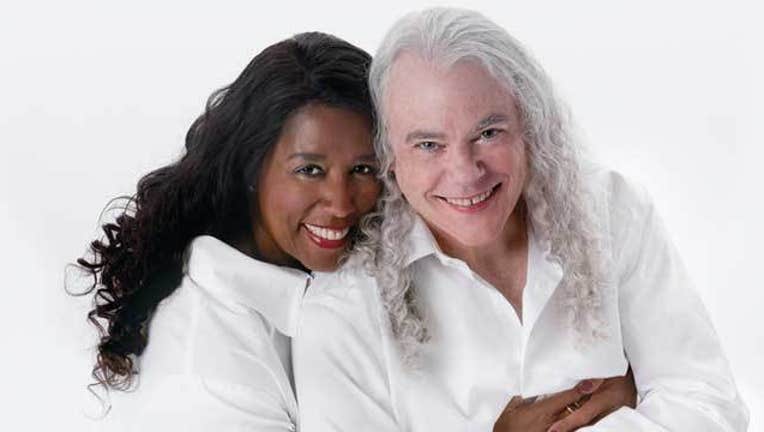 article
The pairing of Tuck Andress' virtuoso jazz guitar and wife Patti Cathcart's lush voice has rightly earned favorable comparisons to such famed guitar and vocal duos as Joe Pass and Ella Fitzgerald. Equally comfortable playing jazz standards, pop favorites (they cover everything from Jimi Hendrix to Al Green) and well-crafted originals, Tuck and Patti have been have been dazzling audiences for over 30 years.
Blessed with a warm, rich voice, Cathcart and her nimble, honey-toned delivery are well matched with Tuck Andress' guitar artistry. Employing an unusual technique of plucking, strumming and slapping the strings (often with both hands), Andress can make his guitar sound like several people playing together. This intimate jazz duo is recognized the world over for their passion-filled music and extraordinarily powerful live shows. 
While the locally based pair usually plays Bay Area concerts several times a year, they released their ninth studio recording back in 2007 on their own T&P Records. I Remember You finds Tuck and Patti exploring the Great American Songbook, offering transcendent renditions of such standards as "In A Sentimental Mood," "The Very Thought Of You" and "Embraceable You." For this string of performances at the SFJAZZ Center celebrating a new CD, the duo will be playing in the intimate Joe Henderson Lab.
Tuck and Patti
Thursday-Sunday, Feb. 5-8, 7 p.m. and 8:30 p.m. (5:30 p.m. and 7 p.m. Sun.) $30
SFJAZZ Center Joe Henderson Lab