Two-alarm fire destroys four homes at Dublin construction site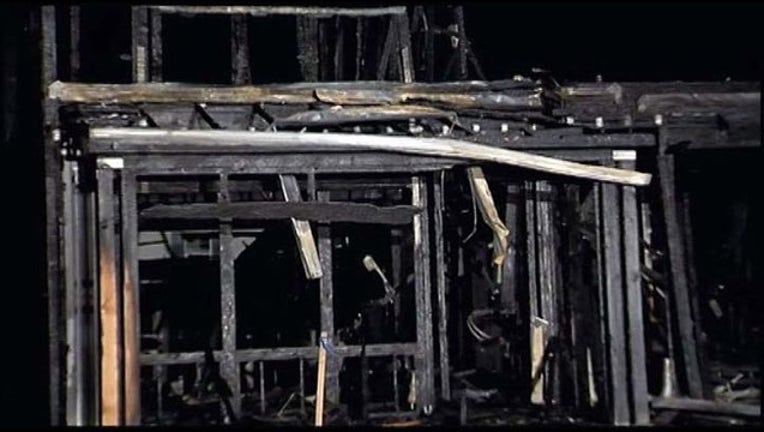 article
DUBLIN, Calif. (KTVU and wires) -- Four homes under construction were destroyed in a two-alarm fire in Dublin late Monday night, according to the Alameda County Fire Department.Fire crews responded to the fire in the area of Vinton Avenue and Kinsley Street shortly after 9 p.m., fire officials said.
Multiple reports were made of smoke and flames seen in an area where homes are under construction.
Firefighters arrived to find the fire on Sunset View Drive, Alameda County fire Division Chief Chip Anderson said.
Four homes that were in the framing stage of construction were fully involved in flames.
The first arriving crew quickly called for a second-alarm response to make sure the blaze did not spread to neighboring homes that were completely built, Anderson said.
No one was inside the involved homes when firefighters arrived.
Some embers were blown by the wind to a nearby hill sparking small spot fires that were quickly extinguished, Anderson said.
The blaze was under control around 9:45 p.m., he said. No injuries were reported.
At least two of the four destroyed homes were two stories high. The cause of the fire is under investigation.