Two arrested as BART continues to crack down on fare evasion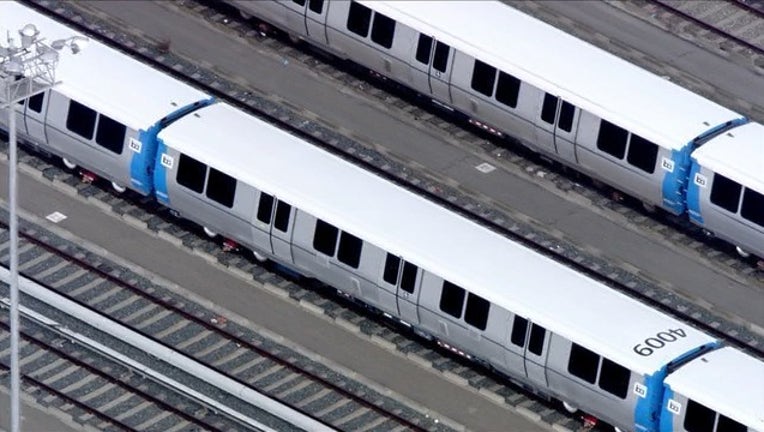 OAKLAND, Calif. (BCN) - Two people were detained or arrested on suspicion of fare evasion at two different BART stations Friday as BART continues its crackdown on fare evasion.
Shelton L. Dunson, 31, of Oakland, was arrested around 9:32 a.m. at the Coliseum station on suspicion of fare evasion and false identification to a peace officer after refusing to sign a notice to appear, police said.
Sterling Anderson-Crecy, 24, of Oakland, was detained around 8:48 p.m. at the West Oakland station on suspicion of fare evasion, police said.
Record checks allegedly showed that the suspect had an outstanding $15,000 arrest warrant for auto theft held by the Orange County Sheriff's Office, police said.
Anderson-Crecy was arrested and booked at Glenn Dyer Jail, according to police.
Fare evasion costs BART an estimated $15 to $25 million annually.
With this in mind, the transit agency has beefed up police patrols, with increased enforcement throughout the system, not at any specific stations.
BART officials are also making it harder to avoid paying a fare by installing such things as higher barriers around the paid areas.