Two county high-speed pursuit ends with arrests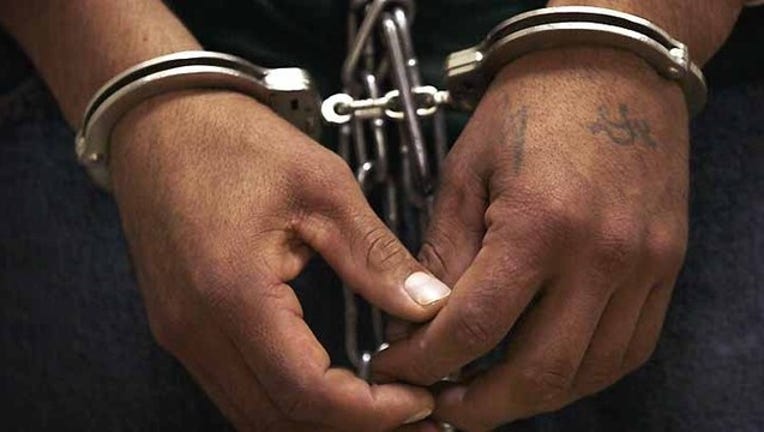 article
ALAMO, Calif. (KTVU and wires) -- Two San Mateo men were arrested after they allegedly led California Highway Patrol officers on a high-speed chase through Solano and Contra Costa counties early Tuesday morning, according to the CHP.
Officers arrested 34-year-old Ricky Wheeler Jr. and 36-year-old Jermaine Crumb Jr. on suspicion of failing to yield to officers and multiple gun-related violations after finding guns and ammunition in the car, CHP officials said.
CHP officers in Solano County attempted to stop a silver Dodge Charger at 12:12 a.m.
The driver, identified by the CHP as Wheeler, failed to yield to the officer and instead drove at speeds of 130 mph as it traveled east on Interstate Highway 80 and then south on Interstate Highway 680 in Solano County.
CHP officers placed a spike strip on the highway near Marshview Road, but it only slowed down the car, which continued south on Highway 680 at speeds of 60 to 100 mph.
A helicopter crew joined the chase as the car entered Contra Costa County.
The driver eventually veered left and crashed into the center divider just south of Livorna Road near Alamo, according to the CHP.
CHP officers, with the help of Contra Costa County sheriff's deputies, arrested Wheeler and Crumb without incident. Wheeler also had a no bail warrant for his arrest