Two East Bay women suspected in theft of $2,500 in clothing from Petaluma Tommy Hilfiger store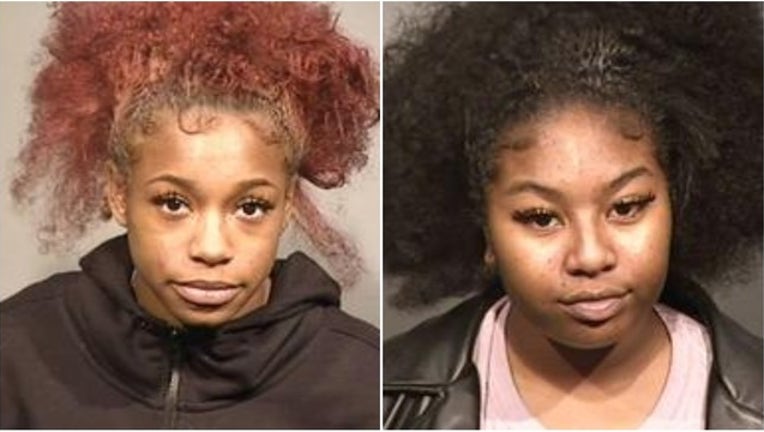 article
PETALUMA, Calif. (BCN) - Officers on the lookout for organized theft crews operating out of the East Bay arrested two women suspected of stealing $2,500 in clothing from a Petaluma outlet store on Saturday, police said.
Leimani Lee-Barker, 18, of Hayward and Erynn Chavis, 18, of Antioch were taken into custody in connection with the theft, reported at 4:27 p.m. at the Tommy Hilfiger store in Petaluma Village Premium Outlets, according to Petaluma police.
When police responded to the store, the suspects had fled but officers were given a description of the women and their vehicle, said Petaluma police Sgt. Lance Novello.
Because there have been similar recent thefts in Sonoma and Marin counties -- and investigations have suggested organized theft crews are operating out of the East Bay -- an officer was posted to watch U.S. Highway 101 at East Washington Street. 
Within seconds, the officer spotted the suspects' vehicle traveling southbound on state Highway 101, obtained the license plate, and attempted to stop it, Novello said.
The vehicle reached speeds of 85 mph and police pursued the car. Due to rainy conditions, traffic, and the suspect's unsafe driving, however, the chase was terminated after the officer lost sight of the vehicle when it exited San Marin Drive in Novato.
Shortly thereafter, a Novato officer spotted the abandoned vehicle parked near where it was last seen. Two women, identified as Lee-Barker and Chavis, matching the suspects' descriptions were located nearby and arrested, police said.
The driver of the car, however, is at large. His name was not released.
The vehicle was seized as evidence, and police are getting a search warrant to search it, Novello said.
Lee-Barker and Chavis were booked into the Sonoma County Jail on suspicion of grand theft.
Police believe the two women and the male suspect still at-large could be connected to other thefts around the Bay Area, Novello said.