Uber sues city over tax collector's move to obtain drivers' names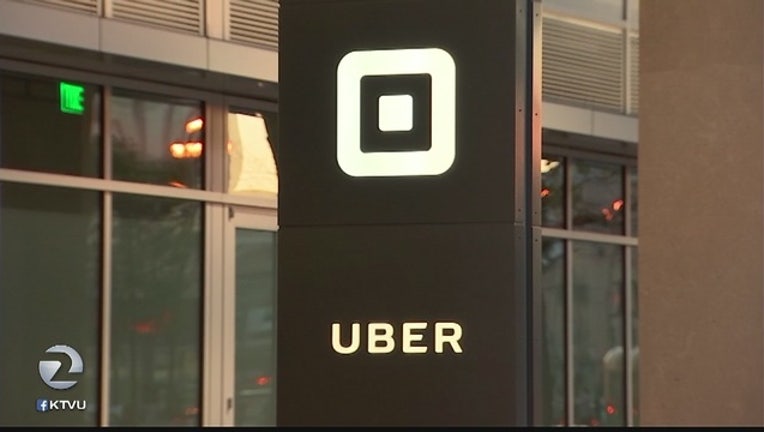 article
SAN FRANCISCO (BCN) Transportation network company Uber sued San Francisco this week
over an attempt by the city's tax collector to obtain the names of drivers to get them to obtain business licenses.
Uber filed a petition in San Francisco Superior Court on Monday seeking to quash a city subpoena issued in February, arguing that the demand for the names and addresses of drivers violated driver privacy and exceeded the tax collector's authority.
"...The Tax Collector's office is asking us to give them personal information of drivers - including their home address- without their consent and will put that information on a public website," Wayne Ting, Uber's San
Francisco general manager, said in a statement. "We've asked the city to allow us to get the consent of drivers and to remove their personal information from the public website, but they have refused."
The requirement that drivers for companies such as Uber and Lyft obtain a business license with the city is nothing new, and applies to anyone working as an independent contractor in San Francisco, according to Amanda Kahn Fried, a spokeswoman for the tax collector's office.
However, it was not until last year that the city began enforcing the requirement. Since then, the tax collector's office has mailed notices to around 60,000 drivers and registered around 20,000, Fried said. Another 15,000 have filled out declarations that they don't need to register for various reasons.
The subpoena seeking contact information of drivers for notifications of the registration requirement is a standard tool the office uses regularly to enforce tax laws, Fried said.
The names of those registered for a business license are posted to a public database, but registrants are allowed to use post office boxes as addresses and register fictitious business names. There are around 130,000 registered businesses in San Francisco and the requirements apply to every one of them, Fried said.
"This is about one particular company and one industry seeking special consideration under tax laws," Fried said.
Uber also argues that the requirement for drivers to register in individual cities where they operate creates "confusion, burdensome paperwork and takes hundreds of dollars out of the pockets of small business owners."
The company is backing state legislation, Senate Bill 182, that would instead require drivers to register for a business license in only one city, regardless of how many they operate in. Cities such as San Francisco
could not require a business license if the driver was registered in another city.
The bill also prohibits cities from publishing drivers' personal information on a public web site.
The bill, which is opposed by San Francisco's legislative delegation, was heard for the first time in committee today in Sacramento and advanced to the judiciary committee with amendments, Fried said.
A court date is scheduled for Uber's petition on June 1.