UC Berkeley police release Milo vandal suspect photos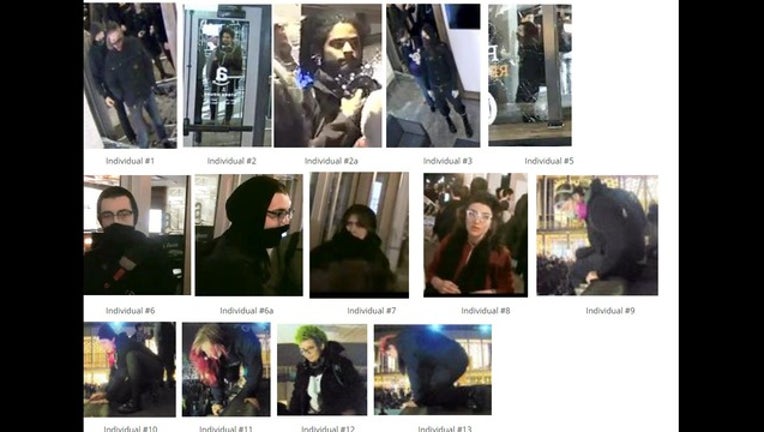 article
BERKELEY, Calif. (KTVU) - University of California Berkeley has released new photos of suspects connected to the vandalism and violence from the February 1 Milo Yiannopoulos protests.
Police are asking the public's help in identifying 29 people who destroyed property in and around Sproul Plaza that evening. The investigation coincides with a similar investigation by the city of Berkeley's police department of the related criminal activity from that evening. 
A full link with individual photos can be found here.