UC nurses set to vote on new five-year contract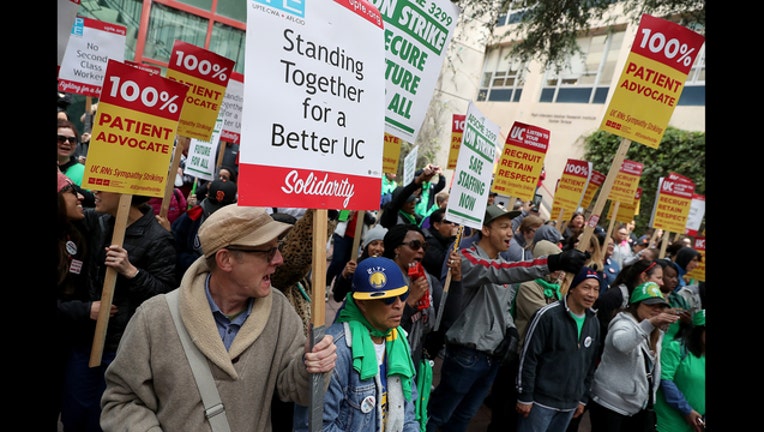 article
OAKLAND, Calif. (BCN) - Some 14,000 registered nurses working in University of California medical centers and student health centers are scheduled to vote this coming week on a new five-year labor contract, after 20 months of negotiations.
The agreement calls for a 15 percent pay raise, staffing to provide "safe patient care" and workplace violence and sex harassment protections, according to a news release today from the California Nurses Association, a labor union that represents 100,000 members throughout California.
The union touts highlights of the contract that include what it calls "safe staffing for safe patient care," with nurse staffing levels tied more closely to the care patients need rather than based on UC budgetary goals. The contract also would require a comprehensive workplace violence prevention plan in place at all UC medical centers and health facilities to protect nurses, medical staff, patients and visitors.
The previous contract between the University of California and the California Nurses Association expired July 31, 2017. There was a two-month extension of that contract, and UC nurses have been working without a contract since September 2017.
The UC's medical centers are located at UC Davis, UC San Francisco, UC Irvine, UCLA, UC Riverside and UC San Diego. UC nurses also work at 10 UC student health centers and at Lawrence Livermore Berkeley Laboratory.