UCSF receives $185 million donation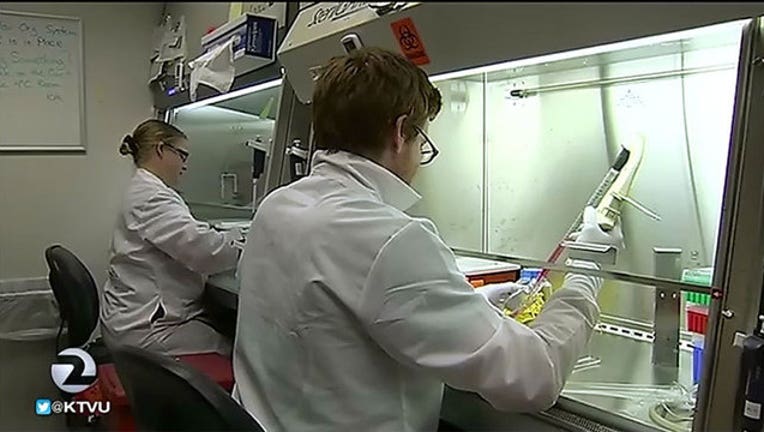 article
SAN FRANCISCO - University of California at San Francisco has received its largest single donation ever and will use to construct a new research institute dedicated to neuroscience, university officials said today.
The Weill Family Foundation, along with Sandy and Joan Weill, donated $185 million to establish the UCSF Weill Institute for Neurosciences, according to the school. Sandy Weill is the former CEO and chairman of
Citigroup.
The new institute will help develop new therapies for diseases affecting the brain and nervous system, including psychiatric disorders.
Part of the donation will be used to construct a new 270,000-square-foot building at the school's Mission Bay campus that will serve as the institute's headquarters.
The building will house state-of-the-art research laboratories and clinics for patients suffering from brain and nervous system disorders, university officials said.
Additionally, the donation will help fund a new UCSF Weill Innovation Fund, which will provide support to research projects tasked with finding new treatments for neurological and psychiatric illnesses.
The gift will also support a new UCSF Weill Fellows program by offering financial support to PhD students in the neuroscience graduate program, allowing the school to continue to attract top scientists to its doctoral programs, according to the university.
Similarly, the donation will help create a Weill Scholars program, which will help provide funding to recruit junior faculty.
"We are extremely grateful to the Weill Family Foundation and Joan and Sandy, not only for the funding they've provided, but because they have challenged us to think big," UCSF Chancellor Sam Hagwood said in a statement.
The gift puts the Weills' total donations to educational, medical, cultural and arts institutions at $1 billion. Their most notable donation was a $600 million gift to Cornell University, Sandy Weill's alma mater, and to
Weill Cornell Medicine, UCSF officials said 
"While advances have been made in cancer and cardiovascular diseases, scientists are only just beginning to gain traction with the brain, which is the most complicated part of the body and is prone to diseases that disproportionately affect the growing aging population," Sandy Weill said in a statement.
"So much remains to be done in this area and we are thrilled to see what can be accomplished in the future," he said.