Uncle charged with murder of 24-year-old nephew in custody, bail set at $5M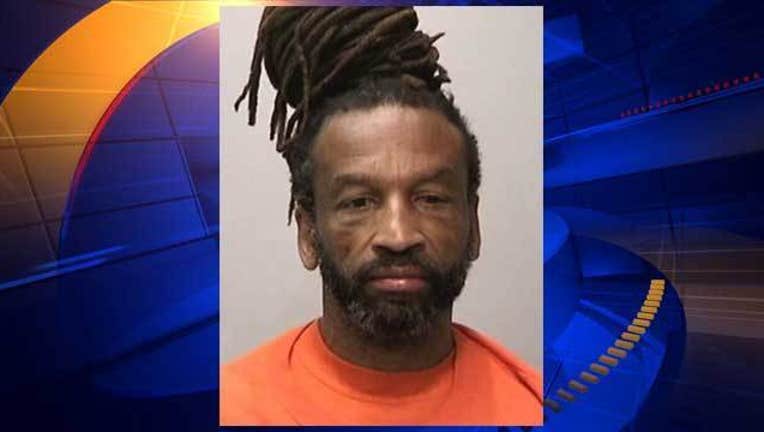 article
SAN FRANCISCO (KTVU and wires) -- A 57-year-old man charged with killing his 24-year-old nephew at the Sunnydale public housing complex in San Francisco's Visitacion Valley neighborhood on May 1 remains in custody with bail set at $5 million, a sheriff's department spokeswoman said Monday.
San Francisco resident Broderick Douglas was arrested and booked into San Francisco County Jail the day after his nephew, San Francisco resident Marcus Douglas, was killed.
Police officers responded to a home in the 1500 block of Sunnydale Avenue near McLaren Park to conduct a well-being check on a citizen found Marcus Douglas suffering from severe head trauma shortly after 5 p.m. on May 1.
Emergency aid was rendered to the victim, but he was ultimately pronounced deceased at the scene, police said.
Police said witness statements and evidence led to Broderick Douglas' arrest on May 2.
Julio Escobar, a restorative justice programs coordinator with the Archdiocese of San Francisco, said that a prayer service he organized for the community in memory of Marcus Douglas in the 1500 block of Sunnydale Avenue Monday afternoon was sparsely attended.
Escobar, who organizes prayer services for all homicide victims in San Francisco, said community members and family members did not attend this prayer service but that he didn't expect there to be a good turnout today.
The family did not join the prayer service, he said.
"My understanding is that there is tension because it was a family member that killed the nephew," Escobar said.
He said he organizes these prayer services following homicides to "make a spiritual presence" and to let the community know that the church supports them.
Escobar said he is continuing to try to connect with Marcus Douglas' family and provide support for the funeral.
He said those who lose loved ones to homicide often deal with compounded pain, anger and grief that one normally faces after the death of a loved one.
The case was ruled a homicide by the medical examiner's office but the cause of Marcus Douglas' death has not yet been released.
During the course of the investigation, police determined that a suspect had fled the scene in a red vehicle prior to their arrival.
On May 2, Broderick Douglas was arrested in the 1400 block of Palou Avenue in the Bayview District and was booked into San Francisco County Jail for the suspected murder of his nephew, according to police.
According to San Francisco Sheriff's Department spokeswoman Kenya Briggs, Broderick Douglas was arraigned Wednesday and remains in custody with bail set at $5 million. He is scheduled to be back in court on May 21.
The motive for the homicide remains under investigation.