Undefeated wrestling team captain lets student with Down syndrome pin him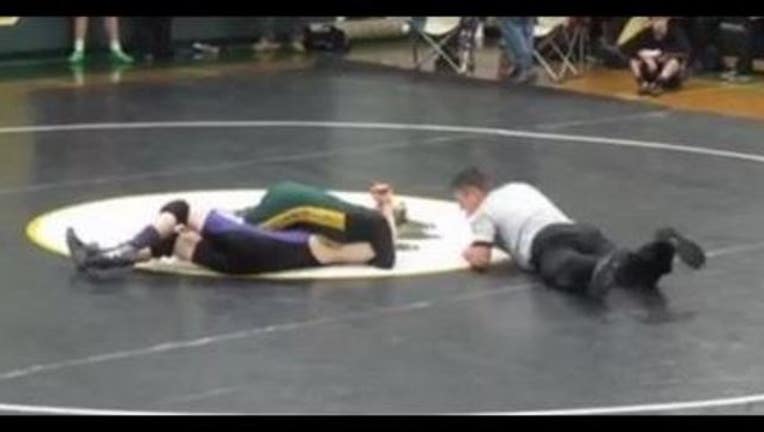 article
Anyone who says sportsmanship is dead has never met Deven Schuko.
Schuko, a senior at Norton High School in Massachusetts, was undefeated this year with a 27-0 record and more than 100 career wins.
But Schuko's perfect record is no more after he allowed himself to be pinned by Dighton-Rehoboth Regional High School's Andrew Howland, a student with Down syndrome.
The Dighton-Rehoboth wrestling coach had asked the Norton coach if there was someone on his team who could be matched against a special needs wrestler. Learning of this, Schuko, a team captain, volunteered.
During the match, he allowed Howland to roll him over, pin him and claim the victory of a lifetime.