US lawmakers, advocacy groups call for a moratorium on Facebook's Libra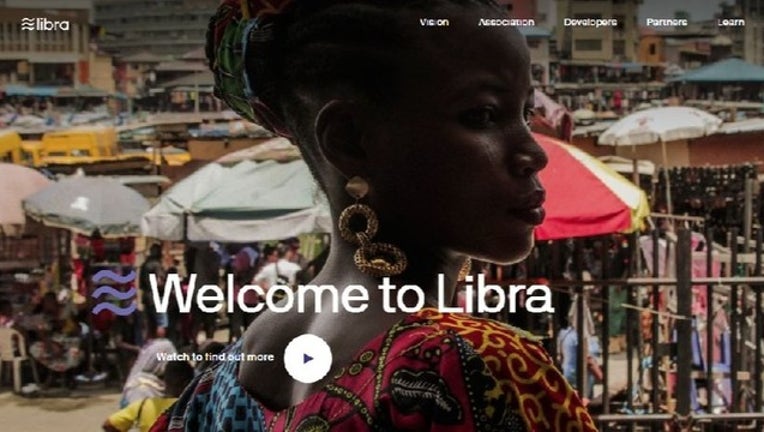 San Jose, Calif. (KTVU) - It's been a fortnight since Facebook revealed plans to create its own cryptocurrency called Libra – and the pushback was almost immediate. 
And now, the pushback is proving to be unrelenting. On Tuesday, five House Democrats called for an immediate moratorium on the implementation of Facebook's proposed cryptocurrency and digital wallet in an open letter.
Representatives Maxine Waters (D-CA), Carolyn Maloney (D-NY), William Lacy Clay (D-MO), Al Green (D-TX), and Stephen F. Lynch (D-MA) signed the letter, addressed to Facebook execs Mark Zuckerberg, Sheryl Sandberg, and David Marcus.  
"Because Facebook is already in the hands of over a quarter of the world's population, it is imperative that Facebook and its partners immediately cease implementation plans until regulators and Congress have an opportunity to examine these issues and take action," the lawmakers wrote. "During this moratorium, we intend to hold public hearings on the risks and benefits of cryptocurrency-based activities and explore legislative solutions. Failure to cease implementation before we can do so, risks a new Swiss-based financial system that is too big to fail."
Earlier in the day, thirty advocacy groups penned an open letter addressed to regulators and the Congress to impose a moratorium on Facebook's Libra, with a list of 26 questions that center around governance, national sovereignty, law enforcement, tax policy, consumer protection, privacy, competition and systemic risk.
Facebook plans to launch its digital currency in the first half of 2020 with the help of two dozen partners, which includes PayPal, Uber, Spotify, Visa and Mastercard. It's being envisioned as a bank for the unbanked, and for sending money across borders without incurring high money transfer fees. Libra's value will be pegged to a basket of currencies, such as the US dollar, and Euro. 
"Wouldn't Libra provide an easy mechanism for money laundering? Why should the Libra Association be able to earn interest on the real currency underlying Libra, while consumers earn nothing? Given Facebook's record and stated views on privacy, why should anyone believe that claims and commitments about privacy made now will be maintained?" are some of the pointed questions posed in the open letter.  
"All of us believe the risks posed by Facebook's proposal are too great to allow the plan to proceed with so many unanswered questions," the groups wrote. 
The lead up to the launch of Libra in 2020 builds in the time for conversations with regulators and policymakers around the world to take their questions into account, said Dante Disparte, Head of Policy and Communications, Libra Association, in an emailed statement. "The Libra Association maintains that financial inclusion, regulatory harmony and consumer concerns are not competing objectives, but rather work in lockstep with the Association's goals of offering a simple global currency and financial infrastructure that empowers billions of people," he said.