US Officials: Iraqi refugee arrested in Sacramento was part of terror group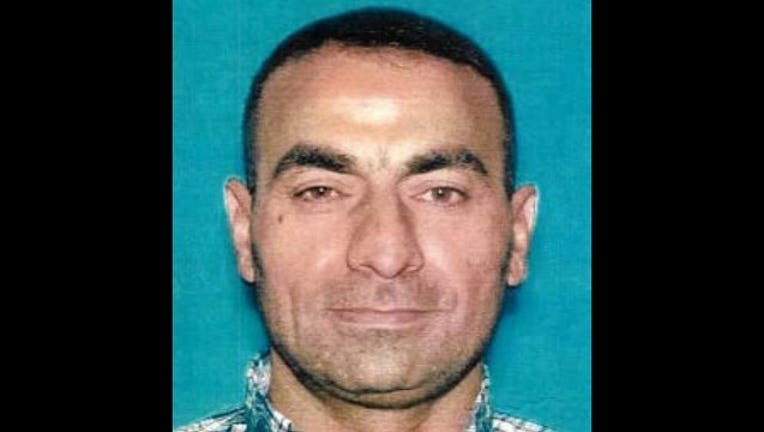 By DON THOMPSON
Associated Press
SACRAMENTO, Calif. (AP) -- A 45-year-old Iraqi refugee was arrested Wednesday in Northern California on a warrant alleging that he killed an Iraqi policeman while serving with the Islamic State organization. 
Omar Abdulsattar Ameen and other members of ISIS killed the officer after the town of Rawah, Iraq, fell to the Islamic State in June 2014, according to court documents. 
He was arrested by the FBI Joint Terrorism Task Force at a Sacramento apartment building based on a warrant issued in May by an Iraqi federal court in Baghdad. U.S. officials plan to extradite him back to Iraq under a treaty with that nation, and he made his first appearance in federal court in Sacramento on Wednesday. 
Prosecutors say Ameen entered the U.S. under a refugee program, eventually settling in Sacramento, and attempted to gain legal status in the United States. 
The Trump administration has sharply criticized the Obama-era settlement program, questioning whether enough was done to weed out those with terrorist ties. 
Officials said Ameen kept secret his membership in two terrorist groups when he applied for refugee status, and later when he applied for a green card in the United States. 
Benjamin Galloway, one of Ameen's public defenders, said he had just 10 minutes to meet with his client prior to his initial federal court appearance Wednesday afternoon and attorneys hadn't decided whether to contest that Ameen is in fact the man wanted by Iraqi authorities. 
Ameen remained dressed in street clothing including a light blue T-shirt as he appeared in court handcuffed to a chain around his waist. U.S. Magistrate Judge Edmund Brennan ordered him detained until his next court appearance set for Monday, accepting prosecutors' argument that Ameen is dangerous and a flight risk. 
The Iraqi arrest warrant and extradition request say that Ameen entered his hometown of Rawah in the Anbar province of Iraq with a four-vehicle ISIS caravan and drove to the home of a man who had served with the Rawah Police Department. They opened fire and the man shot back, but the documents allege that Ameen fatally shot the man in the chest as he lay on the ground. 
Court documents say Ameen's family also aided al Qaeda in Rawah and that Ameen was a member of both al Qaida in Iraq and ISIS. The documents allege that he did a number of things in support of the groups, including helping plant improvised bombs. 
 
   ------ 
 
   Associated Press journalist Sophia Bollag contributed to this story.