Utah woman gets up to life in prison in deaths of 6 newborns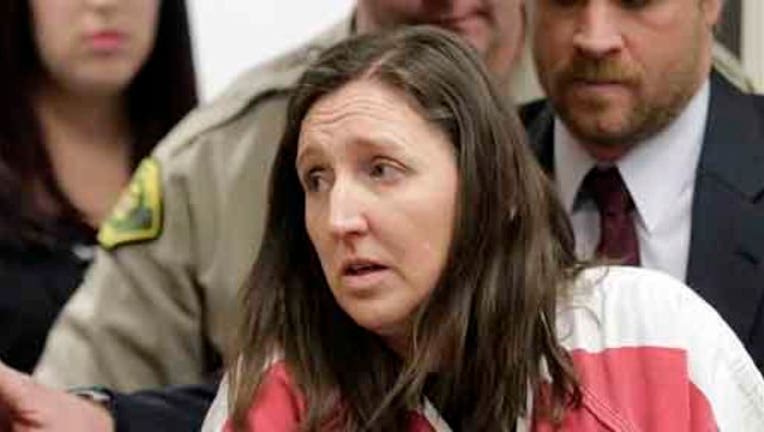 article
PROVO, Utah (AP) — A Utah woman who pleaded guilty to killing six of her newborn babies and hiding their bodies in her garage was sentenced to up to life in prison Monday in a case that drew national attention and sent shockwaves through her quiet community.
Judge Darold McDade handed down the term for Megan Huntsman, who told police she was too addicted to methamphetamine to care for more children.
Huntsman, 40, pleaded guilty to six counts of murder in February. She said in court papers she wanted to take responsibility in the deaths.
The judge gave her the maximum sentence — at least 30 years and up to life in prison. A parole board will decide her release date later.
The sentence brings closure to a case that shocked residents of Pleasant Grove, the mostly Mormon community where Huntsman stored her babies' tiny bodies for more than a decade. Pleasant Grove is about 45 miles south of Salt Lake City and has a population of 35,000.
Huntsman's estranged husband, Darren West, found the bodies in the garage in April 2014. A seventh baby found there was stillborn.
Authorities say West was the newborns' father. The couple has three other children together.
Police say Huntsman gave birth to the babies over 10 years, from 1996 to 2006, and strangled or suffocated each child immediately after birth.
She wrapped their bodies in cloth, put them in plastic bags and packed them in boxes. She left them behind when she moved out of the house.
West found the bodies shortly after he finished an eight-year federal prison stint on meth charges. He lived with Huntsman during the decade when the babies were killed, but police have said they aren't investigating him in the deaths. West has not spoken publicly about the case.
It remains unclear how Huntsman concealed the pregnancies, births and murders from family members and friends.
She agreed to plead guilty rather than go to trial under an agreement that reduced her minimum possible sentence to five years but left fewer options for appeal.
A parole board will make the final decision on how much time Huntsman spends in prison. Prosecutors say she is likely to spend the rest of her life behind bars.