Verizon barges into online video, buying AOL for $4.4 billion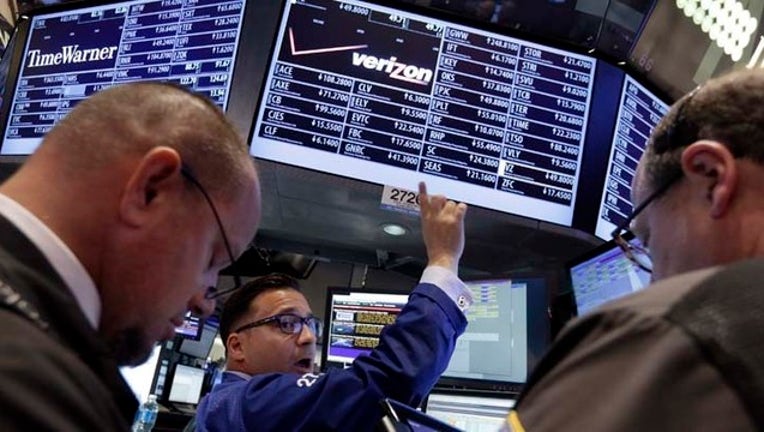 article
NEW YORK (AP) — Verizon is buying AOL for about $4.4 billion, advancing the telecom's push in both mobile and advertising fields.
The acquisition gives Verizon an entry into increasingly competitive online and mobile video. The New York company is the country's largest wireless carrier as well as an Internet and TV provider — and wireless video and targeted advertising is seen as the next battleground for customers.
The move comes as the media landscape is increasingly being disrupted on several fronts as more TV watchers stream shows online and through their smartphones and tablets. AOL offers an advertising sales and display network that made it an acquisition target.
"AOL's focus on unifying the advertising experience across display, video, mobile and TV makes it an attractive asset because advertisers are looking for better ways to reach their audience across screens," said Lauren Fisher, analyst at eMarketer. "Coupled with Verizon's existing mobile (and streaming video) presence, the companies' combined ad offerings mean massive cross-screen reach with much richer audience data."
Increasingly, companies like Verizon and Google are looking to connect together the video and other content viewers want, the digital "pipes" that deliver the content and the advertising networks that support it.
Verizon said last month that it was preparing to launch a video service over the summer for mobile devices. It also recently began offering various levels of cable service rather than one big cable package, which has been the norm.
That has put Verizon at odds with major content companies like ESPN as it sees more customers cut the cord in favor of video that is streamed online.
Verizon will gain access to AOL's advanced advertising technology, including its "One by AOL" integrated platform. AOL reported a 7 percent boost in revenue during its first quarter, mainly on strong global advertising sales.
It also gains control over significant AOL content, including cultural and political website The Huffington Post, and also TechCrunch. AOL is the nation's fourth-largest online property with about 200 million monthly consumers of its premium brands, according to its website.
Verizon Communications Inc. will pay $50 in cash for each share of AOL Inc., also based in New York, a 15 percent premium to its closing price on Monday.
"Verizon's vision is to provide customers with a premium digital experience based on a global multiscreen network platform," said chairman and CEO Lowell McAdam in a printed statement.
The deal is expected to close this summer. Tim Armstrong, AOL chairman and CEO, will continue to lead that company.
Verizon has 108.6 million wireless customers, 5.7 million FiOS video subscribers and 6.7 million Internet subscribers. It operates in 150 countries.
During its most recent quarter, it saw wireless subscribers grow by 4.8 percent, while FiOS Internet customers grew 36 percent. FiOS cable customers grew 58 percent.
AOL has evolved since its early days as an Internet company with the familiar phrase "You've got mail." It started out as Quantum Computer Services in 1985 and was renamed America Online in 1991. By 1996, it reached 5 million members.
As AOL grew larger, it began to make acquisitions. It purchased CompuServe and ICQ in 1998 and Moviefone and Netscape the next year. In 2000, it acquired MapQuest. A year after the MapQuest purchase, AOL merged with Time Warner to form AOL Time Warner. The deal with Time Warner would come to be considered one of the most disastrous business combinations in history after failing to gel.
The company changed its name from America Online to AOL during that time. In 2009 AOL was spun off from Time Warner, becoming an independent, publicly traded company.