Vet comforts puppy video goes viral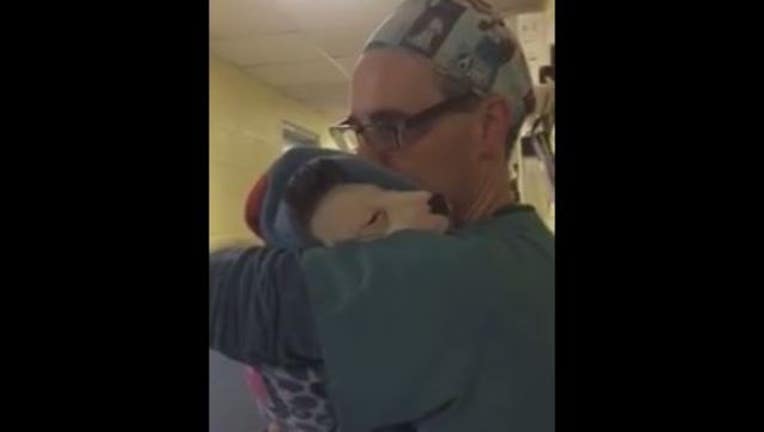 article
BALTIMORE, Md. - The Baltimore Animal Rescue and Care Shelter is Maryland's largest companion animal shelter in terms of volume of animals (11,000 dogs and cats and 1,000 exotics each year). The shelter is Baltimore City's only open admission shelter, which means that no matter the situation, condition of the animal, backstory or even species, they welcome all animals 365 days a year.

Meesha was surrendered to BARCS with her brother Charlie when they were just six weeks old. "Meesha was from an unwanted and unexpected litter of puppies. The family knew that they could not afford the veterinarian bills to really be sure the puppies were healthy and had the best care, so they came to BARCS for help," said Bailey Deacon, BARCS Director of Communications.

"We took the puppies into our shelter. Our staff veterinarians saw to it that they were cared for and grew up healthy and happy. Once old enough for full vaccinations and spaying (the criteria for a puppy to we ready for adoption) Meesha met a nice little family who had just bought their first home. They signed her adoption papers right away, because of how sweet and gentle Meesha was with their 11-month-old daughter."

The video is of Meesha coming off anesthesia after she had been spayed on Wednesday morning. Surgical Assistant Dennis Moses saw how disoriented she was and brought her into the quiet hallway to hold her, sing to her and give her kisses.