Vice President Kamala Harris holds Hip Hop party in backyard of DC home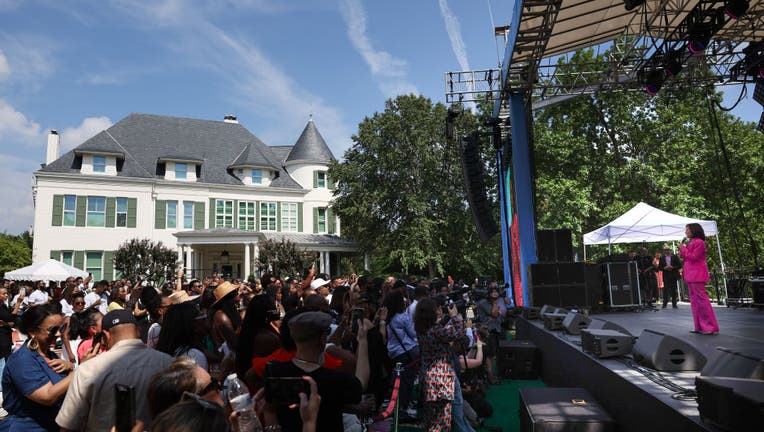 article
WASHINGTON DC - Vice President Kamala Harris celebrated the 50th anniversary of Hip Hop Saturday with more than 400 guests at her home. 
In the first of its kind celebration, Harris addressed the impact the genre has had on the world and its importance to the Black community, according to The Hill.
Artists included Common, Jeezy, MC Lyte, Roxane Shante, Fat Joe, and others. Lil Wayne rapped to "Mrs. Officer" in one of the performances.
Harris spoke about the Biden administration's commitment to the arts, especially hip-hop, in American life. Video posted to social media showed Harris dancing with guests of the event.
Congressional Black Caucus members including chairman Rep. Steven Horsford (D-Nev.), Rep. Cori Bush (D-Mo.) and Sen. Raphael Warnock (D-Ga.) were spotted mingling and dancing among the crowds.
Born and raised in Oakland, Harris has been a long-time supporter of the arts, focusing on programs that promote diversity.
The Vice President's residence is located at 1 Observatory Circle in Northwest DC. Sitting on 13 acres, the home was built in 1893 for the Naval Observatory superintendent.
ALSO: San Jose Jazz Summer Festival honors Hip Hop's 50th Anniversary