Victim ID'd, suspect charged in deadly Hercules home invasion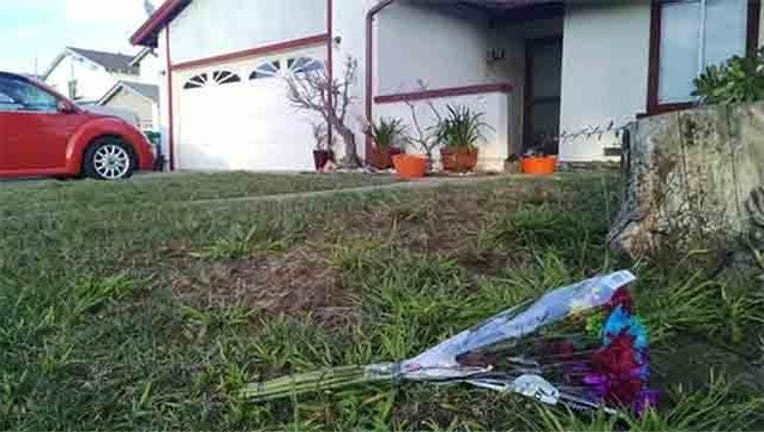 article
HERCULES (BCN) - A Hercules man killed last Wednesday in what police called a home invasion robbery gone wrong has been identified by the Contra Costa County coroner's office as 58-year-old Leroy Sandoval.
Mark Anthony Carr, 27, has been charged with murder, attempted murder and first-degree residential burglary for the death of Sandoval and was set for arraignment this afternoon, according to the Contra Costa County District Attorney's Office.
Officers had responded to the area of Marigold Place and Buttercup Court at about 2:45 p.m. last Wednesday on a report of a fight. A resident told officers that two men were fighting in the driveway of a home there and one was on top of the other and choking him, police said.
Officers did not see anyone outside but found a blood trail from a truck parked in the driveway to a closed garage door. The front door was ajar and a gun was lying near the front porch, according to police.
The weapon was later determined to be a BB gun allegedly brought to the home by Carr, police said.
Officers detained Carr a few blocks away while investigators were searching the home. Inside, they found an Asian woman around 50 to 60 years old who had plastic covering her face. Officers removed the plastic and took the woman to a hospital in critical condition, police said.
Sandoval was then found dead in the garage with plastic packing tape around his head. He had also suffered head trauma, according to police. There were no gunshot or knife wounds on either victim, police said.
The name of the female victim has not been released, but police said she was a good friend of Sandoval's.
Police Detective Connie Van Putten said investigators believe the suspect, later identified as Carr, entered the home through the front door. A window found askew when police arrived was determined to be his escape route from the home, Van Putten said.
She said the case appeared to be "a home invasion robbery that went terribly wrong."
There was no evidence that the two victims knew Carr, who has two prior misdemeanor convictions dating back to 2008 for burglary and petty theft, police said.