Video appears to show Texas officer striking 14-year-old girl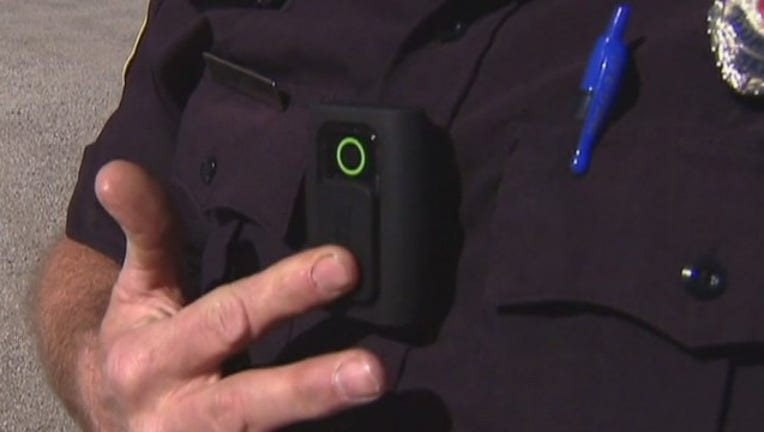 article
SAN ANTONIO (AP) - The San Antonio Police Department is reviewing police body camera footage after a bystander posted video online that appears to show an officer punching an eighth-grade girl three or four times outside a birthday party last weekend.
Mayor Ivy Taylor issued a statement saying the video "is hard to watch and listen to" and that the department is reviewing the police body camera footage to determine exactly what happened.
The grainy footage was shot late Saturday outside an event center where authorities say officers were called about two men fighting at a quinceanera, a Hispanic tradition of celebrating a girl's 15th birthday.
The 14-year-old girl was arrested on a charge of assaulting a public servant, a San Antonio police spokeswoman said.
Artessia House, a lawyer for the girl, denies that the teen struck the officer. She told the San Antonio Express-News that the girl is an honor roll student with no history of violence.
"An assault on a child is not called a 'scuffle,'" House said in a statement to The Associated Press. She said the incident "is best described as an 'act of abuse' against the child."
The girl was taken to a juvenile detention center Saturday and was released Monday after appearing in juvenile court.
Police Chief William McManus said in a statement that the teen's arrest is being reviewed "to ensure compliance with department policies."
Police officials have declined to release the officer's name.
An incident report described a volatile scene outside the event center, with multiple people fighting and onlookers angered by the police response. The report said many were "on the verge of interfering."
The girl was in the crowd with her mother and brother.
The video appears to show the girl step toward the officer before he strikes her for the first time. He lunges forward and delivers another blow, causing her to twist backward and fall into people standing nearby. He appears to hit her again before he and other officers grab her and arrest her.
The teen's mother can be heard screaming as other officers restrain her daughter.