Video: Driver stuck in Baltimore traffic jam gets out, dances in street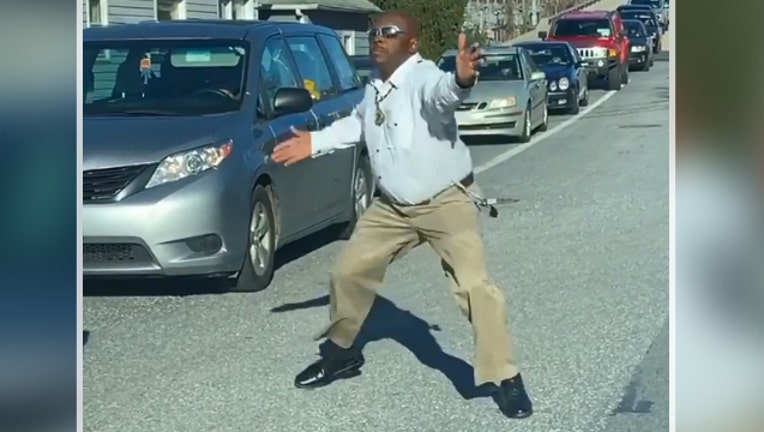 article
BALTIMORE (FOX 5 DC) - Have you ever been stuck in traffic and wanted to jump out of your car and let loose in the middle of the street?
If you have -- you're not alone! This man did just that when he was trapped in the congestion in Baltimore on Tuesday.
The hilarious gridlock dancer was captured on video by motorist Erin Konheim Mandras near Falls Road and Lake Avenue in the city's Mount Washington neighborhood. Erin said road construction caused the bottleneck and said she was headed the opposite direction when she saw the man dancing.
"I couldn't make this up if I tried, she said in her Facebook post. "I guess this man thought it was a good time to bust out his dance moves while in construction traffic on a Tuesday morning…and yes I stopped to video it."
If you can't beat'em -- just get out and dance!