Video of girl receiving doll with matching prosthetic goes viral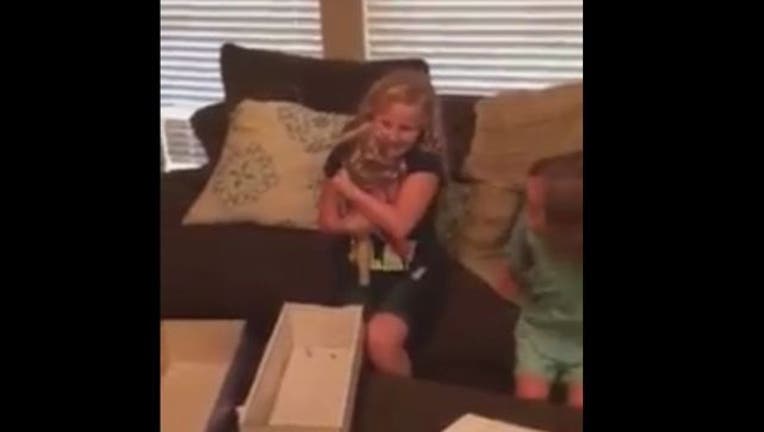 article
The gift of a new toy is met with enthusiasm by most children, but for one Texas girl, a doll that looks just like her triggered tears of joy.
Fox News reports, Courtney Fletcher Bennett gave her daughter Emma a new American Girl doll that was custom fitted with a prosthetic right leg, just like hers.
In a video posted to Facebook Wednesday, Emma, whose last name was not disclosed, is presented the box by her little sister and told to read the enclosed letter. Read the article from Fox News here.